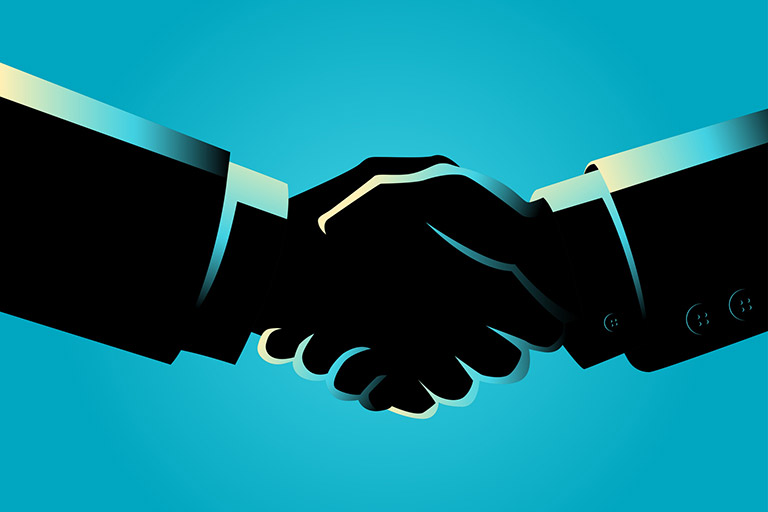 Editorial
Industry Innovators Converge At HEALTHTAC
By joe | April 3, 2018
What does the community of tomorrow look like? Who are the residents of the future? What product and service innovations will residents want, need and expect? How do we lead so that an evolving workforce has a feeling of purpose, meaning and making a difference, regardless of their job?
These are just a few of the questions top senior living and healthcare providers will address at the fourth HEALTHTAC produced by Senior Living News. HEALTHTAC East will take place April 9-11 at Trump National Doral Miami. The educational program has been approved by the NAB for Continuing Education Credits.
"This is one of the most exciting times in the history of senior living and health care with so much evolving—the industry itself, products and services, and management theories that are making a difference with both staff and residents," said HEALTHTAC and Senior Living News President and CEO Rich Viola. "We are honored to be hosting this innovative forum with some of the industry's leading change agents."
HEALTHTAC brings together key decision makers from for-profit and non-profit senior living and healthcare organizations to learn from each other and those supplying the industry with innovative products and services to furnish and operate CCRCs, assisted living and memory care communities, skilled nursing/rehabilitation centers and other senior living communities.
Keynote speaker David Avrin will be presenting, "Blink and They're Gone!—Why Today's Customers are Leaving You for Competitors, and How to Win Them Back." One of the most in-demand business marketing and customer experience speakers in the world today, Avrin will share how an enhanced customer experience can be a winning competitive advantage.
The greatest source of lost revenue for your business is the prospect you never knew about. They clicked away without buying, drove past without stopping in, or hung up on your voice mail system. Worse yet, you have no idea who they were, or how many there were. So, how do you earn and keep customers when patience is short and alternatives are only a short drive or a click away?
In his hard-hitting and entertaining keynote and an additional workshop, Avrin will shine a light on the monumental shift in purchasing behavior and expectation, while showing your team everyone's role in eliminating barriers, engaging prospects and creating customer experiences worth sharing. He is also the author of three books, including the acclaimed, "It's Not Who You Know, It's Who Knows You!" and his latest "Visibility Marketing."
Eric Hadley, president, Wayfinder Management Inc., is one of those sharing his experience and speaking on the "Workforce-Centered Design and Operation" panel. With a master's degree in healthcare administration and gerontology, Hadley holds licenses as both a nursing home and assisted living administrator and has led organizations across the healthcare and senior living continuum, including hospitals, sub-acute facilities, retirement communities, assisted living, nursing homes, home health and hospice.
"I am looking forward to meeting and sharing time with other thought leaders as we find better ways in senior living," said Hadley, who also holds roles with the American College of Healthcare Administrators and the National Association of Administrator Boards (NAB).
Hadley will be speaking with Joseph Jasmon, CEO, Shepherd Senior Living, and Bebe Reed, Director of Healthcare Operations, Griffin Fine Living.
Josh Crisp, founder, president and CEO of Solinity, will be speaking on the "Re-Imagining the Community of Tomorrow" panel. Solinity is a senior living development and management company designed to reshape the industry to better meet the needs of the aging and create intergenerational communities.
"Labor, the economy and affordability, preferences of the next generation and lifestyle differences between boomers and the greatest generation—they're all factors that will force the industry as we know it to change," said Crisp. "I'm very interested in discussing how we're going to meet the next generation's housing demands with more affordable alternatives—and not just regulated communities. People don't want to be segregated based on age and acuity."
On the same panel will be Jeff Lefkovich, a gerontologist, real estate developer and social entrepreneur who is managing principal of Heritage River Village Development LLC, a $100 million inter-generation, mixed-use, mixed-income, live/work community in Griswold, CT.
Rounding out the panel will be Van Cluck, president and chief development officer of L4 Lifestyles, an innovative senior living and lifestyles services provider; and Gary Jones, director of national sales at Rcare Inc., a provider of wireless nurse call and personal emergency response systems for the entire spectrum of eldercare and senior living.
Jeremy Cole, CEO, Blake Management Group; Chris Schott, executive vice president, Alcore Senior Management; and Aaron Catoe, regional property manager, 12 Oaks Senior Living, will discuss "Leadership Challenges and Emerging Leadership Models."
The "Product and Service Innovations for the Future Resident" panel will feature industry experts discussing innovative wellness-related products and technological innovations—and why this matters at the development stage when designing for acuity levels in residents' homes, rather than one-night-stay places.
"I'm particularly interested in what type of programming and services should be considered for the next generation of residents, especially those with dementia," said Jack York, president/co-founder of It's Never 2 Late (iN2L), a company dedicated to helping older adults realize the full benefits of adaptive technology. "I'm also looking forward to discussing how technology can fit into the worker shortage issues that are plaguing senior living."
Speaking with York will be Alicia Jones, president and founder of Nashville-based West End Interiors, LLC, a full-service interior design firm specializing in senior living/hospitality design; Jamie Thorn, national sales manager of Forbo Flooring; and Melissa Spaeth Banko, principal and owner of Banko Design LLC – Red Pen Procurement.
For information about HealthTAC, visit www.healthtac.com. To learn about speaking opportunities, contact Senior Living News Editor Cheryl Slavinsky here or at 717-433-0406.