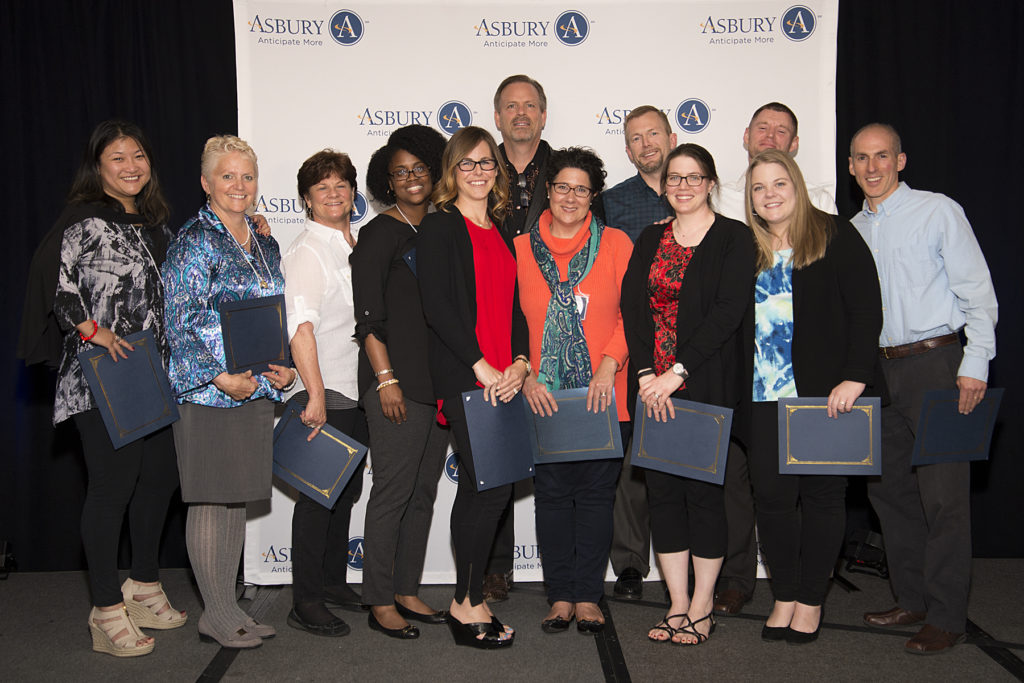 The Talent Trifecta
The aging services industry is rather unique when it comes to workforce development—not only because of the sheer numbers needed to fill the positions of the future but because of who those workers will be and who they will serve.
"I knew the industry would need a sizeable number of employees, but I was surprised at just how many our research showed," said Argentum President and CEO James Balda. "The industry will need to recruit 1.2 million employees by 2025. That's no small challenge, but we're focused on addressing it."
Formerly the Assisted Living Federation of America, Argentum published "Getting to 2025: A Roadmap for the Senior Living Industry" earlier this year after a six-month road trip dubbed "listening tour" across the U.S. The trade association met with state affiliate members, non-members, legislators, policy makers and other stakeholders in 25-30 sessions to discuss the future of senior living.
"During the listening tour and even since then, the success stories and the challenges of workforce development are a focal point of many of my conversations with CEOs, executive directors and others in senior living," Balda said. "Coming from the restaurant industry, the challenges of finding a robust workforce were not new to me. There are a lot of similarities in how to find talent, train and retain talent.
"That's the talent trifecta—recruiting, training and retaining. They are all very important. In senior living, it's about finding and cultivating a caring staff and ensuring that there are ample, structured career paths for trained professionals."
President and CEO Michael Leader of Hershey, Pennsylvania-based Country Meadows Retirement Communities and a member of Argentum's workforce development committee, which is exploring all aspects of these topics, agreed. "These are the topics that keep CEOs awake at night," Leader said.
Many aging services organizations like Asbury Communities, Inc., with large workforces in each community in which they operate, have an additional challenge because of their distributive nature with the growth of the Millennial population and their entrance into the workforce at the same time the Baby Boomers begin to exit.
"It's an interesting time, because those two populations couldn't be more different," said Manny Ocasio, EVP, Human Resources, at Asbury Communities—a 90-year-old, not-for-profit organization that manages seven continuing care retirement communities—offers a range of life-enhancing services for older adults, including home care services, and has grown into the nation's 17th largest system of not-for-profit continuing care retirement communities.
"That's what makes it fascinating," said Ocasio. "In the context of senior living communities, retirement communities or CCRCs, it is even more interesting and perhaps more palpable, because the dynamics and dichotomies of those two populations—our workforce and the people we serve—couldn't be more evident as you compare and contrast them. We have the Millennials coming into the workforce, and as the Baby Boomers exit the workforce, they become our clients.
Balda believes senior living as an industry is very fortunate in that its mission enables individuals to give back to society by serving older adults, their loved ones and families.
"That's something that resonates with Millennials—having a meaningful job that has purpose," said Balda. "Within the industry, there is a concerted effort to build on the foundation that some senior living visionaries started through partnerships with universities and colleges, outreach to high schools, participation in career fairs and establishing mentor programs.
"We can learn from the restaurant industry, which has done a really good job with a high school level program called ProStart that about 100,000 students participate in annually. There is a lot of opportunity for synergy between industry and institutions of higher learning, too," Balda added.
Ocasio doesn't think Millennials are fundamentally different than previous generations and that Millennials are motivated just as Gen Xers or Baby Boomers were. However, he believes that employers who have a greater purpose, a greater calling, have a particularly attractive trait that may be the differentiator for them to be attractive to a set of Millennials.
"Some organizations like GE create that sense of greater purpose even though they're just an idea or however they define themselves. In our case, it's more palpable, because it's closer. You serve the human being that's right in front of you," said Ocasio.
One of the major differences and a challenge—because this is a more traditional industry—revolves around the relationship between work and play and home.
"The idea of balance has changed. It no longer seems that work/life balance is this notion that you work hard at work, and then play hard at home or wherever you get to go on vacation," Ocasio explained. "It's more like you work hard, and work meets home, and you play hard. Employers that are really, really good recognize you will play while at work, and that's okay in terms of building relationships, in allowing an outlet for stress and keeping you healthier."
He notes how more play comes into the work environment today—more music, standing desks, balls to sit on, treadmills to type—things you didn't see before.
"People are now realizing these notions of bringing your humanity to work—with its frailties and its blessings—it's part of how we now interact with the reality of work, how we now interact at work," said Ocasio.
Some of this change is happening gradually at Asbury. The first people to adopt the standing desks were Gen Xers and Baby Boomers. CEO Doug Leidig was the first, and change can be seen across the board in the corporate office. In the CCRCs, the Millennials and Gen Xers are participating in exercise and wellness classes with residents, and that creates a sense of connection.
The notion of wellness was a theme that started to percolate and carried through multiple presentations at the company's latest Leadership Development Institute or "LDI." Ocasio believes that's something the Millennials are particularly adept at, and at the same time the residents need it so much to remain vital and healthy.
The three-day "one-stop-shop" LDI happens once or twice a year and is an all-encompassing set of programs and activities where leaders can learn and identify ways to collaborate across the system, all meant to develop leadership skills to achieve the company's strategic direction.
This year the company created a contest derived out of the Shark Tank idea, called Spark Tank. That allowed a forum for high potentials—people who are bright and motivated—to bring forward their ideas to a forum of senior leaders who could actually help with funding or implementation or ask them to collaborate with each other to see whether one idea or another could be combined to be more powerful. Asbury is in the first phase of that effort, bringing back top performers and those who combined forces to do a final review for funding and implementation.
"That's how we're fostering innovations," said Ocasio. "The majority were Millennials, and that surprised me to no end, plus Gen Xers and Millennials who came together and were supported by Baby Boomers. This was an intergenerational idea that was really embraced by the high-potential people…All this worked really well in this distributive model, to bring those type of people together and lift them up and allow them to contribute to the organization's development.
"The language and culture articulated by the relatively new CEO were so fully incorporated into the language of the presentations. You could actually hear his words … in very decisive tones and undertones, that by the time he gave his state of the system address, the whole thing seemed to magically match like it was planned. … it's partly because he's calling to a higher purpose, for example, we have the power to redefine the expectations of aging. That's a powerful message…That gave me an interesting sense of how aligned the organization can be through this kind of activity," Ocasio explained.
However, it wasn't always that way for Asbury. On the video commemorating the spring 2016 LDI, Leidig asked how many people in the room were with the company in 2004. Many hands shot up.
"In 2004, we were very insulated from each other," he said. "We started working with each other and consolidated a lot of the back of the house, creating our efficiencies, really acting like a system. Between a collaboration of everyone in this room and our board, we're getting through it, and we're just going to get stronger."
The company has been developing competencies as a fundamental organizational activity and refining a common language around what makes a successful person and successful leader in the organization. Ocasio shared a draft of one of those goals: "We're looking to retain those who outperform their peers in the workplace marketplace and who fit within a diverse culture of collaboration, inquiry and innovations and who demonstrate a commitment to continual learning."
Credit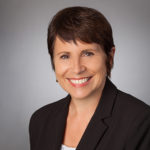 Cheryl Slavinsky
Editor
As editor of Senior Living News, Cheryl curates the news and writes a weekly feature story. She also plans the education portion of the HealthTAC events produced by Senior Living News and moderates the executive panel discussions. Cheryl has consulted with senior living clients for more than 20 years and served as senior public relations strategist for Varsity, a marketing and sales consulting agency focused on occupancy for retirement, assisted living and continuing care retirement communities (CCRCs)/Life Plan communities, and more. She previously managed national media relations as Rite Aid's director of public relations.