LeadingAge New Jersey & Delaware Appoints FellowshipLIFE's Fandel to Board of Trustees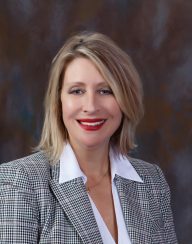 BASKING RIDGE, NJ — Elizabeth Fandel, Chief Marketing and Innovation Officer at FellowshipLIFE, has been appointed to the Board of Trustees for LeadingAge New Jersey & Delaware. In this role, Fandel will use her extensive experience in the field of senior living and aging services to support older adults in New Jersey and Delaware while working to promote quality stewardship and choice in aging services.
"I am thrilled to join the Board of Trustees for LeadingAge New Jersey and Delaware," said Fandel. "Serving older adults through innovative solutions is my passion and I am eager to collaborate with fellow visionary leaders to help more seniors across the region experience a transformative aging experience."
As a chapter of LeadingAge — a national nonprofit working to ensure that older adults receive the high-quality services and support they need and deserve — LeadingAge New Jersey & Delaware is dedicated to advancing quality aging services through advocacy, education, and fellowship.
Fandel has over a decade of leadership experience in New Jersey's senior living industry. She currently is the Chief Marketing and Innovation Officer at FellowshipLIFE, a provider of life plan communities in New Jersey, where she oversees the full spectrum of marketing and sales operations for the organization's four life plan communities, as well as its home- and community-based services. She also is heavily involved in identifying and executing innovative programs and services that support an elevated aging experience, whether at a FellowshipLIFE community or at home.
FellowshipLIFE is a not-for-profit organization with four life plan communities in New Jersey offering services that focus on personalized wellness, an active lifestyle, and establishing new and lasting friendships. The company spans multiple aspects of senior living services, including independent living, supported living, home care, medical services, and wellness programs for those who live in its active older adult communities or reside in surrounding areas throughout New Jersey.
Credit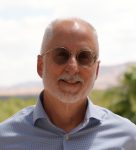 Jim Nelson
Editor
Jim Nelson is the Editor at Senior Living News, an online trade publication featuring curated news and exclusive feature stories on changes, trends, and thought leaders in the senior living industry. He has been a writer and editor for 30+ years, including several years as an editor and managing editor. Jim covers the senior living sector for SeniorLivingNews.com, distributes its e-newsletter, and moderates panel discussions for the company's HEALTHTAC events.