New Lebanon Rehabilitation and Healthcare Center Names Feltner, LNHA, New Administrator
New Lebanon Rehabilitation and Healthcare Center welcomed Danielle Feltner, LNHA, as its new Administrator. The 120-bed skilled nursing facility in New Lebanon, Ohio, provides a broad spectrum of care, including short-term rehabilitation and long-term care, in a compassionate setting.
Feltner possesses more than 26 years of industry experience. Previously, she worked at Koester Pavilion, in Troy, Ohio, as the facility's administrator in Troy, Ohio.
New Lebanon Rehab and Healthcare Center is known throughout the area for its compassionate care of residents and the dedication of team members, many of whom have worked at the facility for years," said Feltner. "It's a wonderful family here at New Lebanon and a pure delight to get to know everyone."
Feltner, who resides in Germantown, Ohio, is the proud mom of two daughters and grandmother of two grandchildren. She earned her Bachelor of Science degree in Healthcare Administration from the University of Phoenix.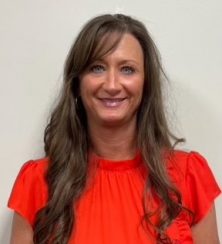 Danielle Feltner of New Lebanon Rehabilitation & Healthcare Center