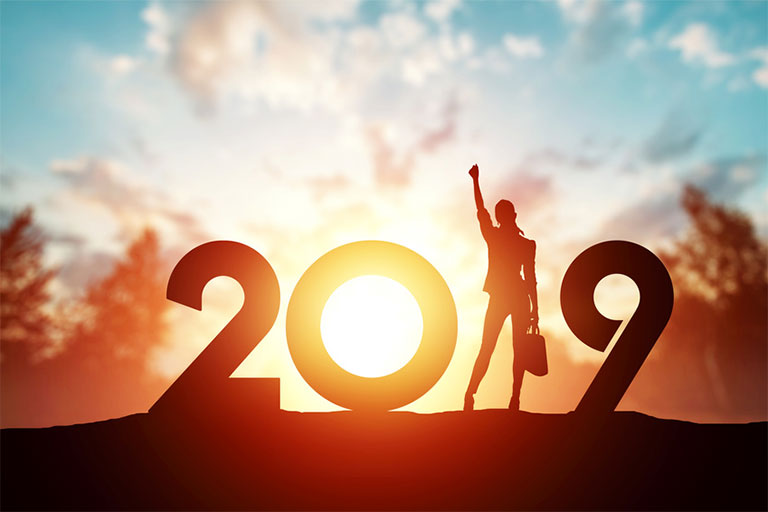 New Year Resolutions For Technology
Innovation and technology are sure to make their mark this year on the aging services industry and will be hot topics at HealthTAC East 2019. The immersion event for senior executives working in independent/assisted living, memory care, and/or skilled/short-term rehabilitation will be held at the Grand Hyatt Baha Mar in Nassau, Bahamas, April 7-9.
Senior Living News reached out to a few of the scheduled speakers to ask what was happening in their organizations that excited them the most.
Kristin Kutac Ward, president & CEO, Solutions Advisors Group:
As we start 2019 and embark on our 10th year as a now not-so-new company, I am most excited about finding innovative new ways to inspire our team members and our communities to realize their full potential.
"Recruit right," "retention rewards" and "recognize regularly" are buckets of programs and initiatives we are focused on for 2019—our "Year of Inspired Solutions!" We are all excited to see what this wonderful new year will bring and will be working regularly to inspire solutions driven by purpose, honesty and passion for team members and owners alike.
Doug Leidig, President and CEO, Asbury Communities, Inc.:
I continue to be excited about the potential that new technology has for transforming aging services.
It brings tremendous opportunities to lengthen and strengthen the health gains that senior living communities provide and to enable us to carry our expertise far beyond our campuses.
At Asbury, we have 90-plus years of expertise in understanding what helps people age healthier and happier. Couple that with new technology applications, and we, like our colleagues, have a lot of innovative ideas to share.
For the past two years, we have been laying the groundwork for several pilots that include testing how robotics and voice technology can be utilized as engagement tools, and most recently a tech-enabled mobility enhancement program that we expect will have major health and operational benefits.
Now, we're in the implementation stage with those, and in the very early stages of exploring how we might create a technology product to address Type-2 diabetes. And we're beginning to see the results of a telemedicine partnership we entered in 2018. It's an incredibly exciting time.
Larry Carlson, President and CEO, United Methodist Communities:
"As United Methodist Communities (UMC) heads into the New Year, I am excited about how UMC is embracing and capitalizing on technology. UMC credits its status as a long-standing leader and expert resource to both its responsiveness to the needs of older adults and to adapting technological innovation.
Among the beneficial outcomes, technology realizes increased proficiencies. Associates and physicians across the organization electronically document resident records in real time and can access information from any location. Homecare associates employ video conferencing to connect clients with family members. Admit+ seamlessly admits new residents and clients, creating greater time efficiencies for everyone.
Daylight IQ or COMS software helps manage comorbidities by creating proactive clinical assessments several times a day, which allow fact-based care decisions to occur before health conditions worsen. It promotes rehabilitation and functional gains.
UMC has partnered with a technology start-up company, TOGGS, to test their radar technology to track motion, sleep patterns and respiration. It is our hope that this technology can assist our associates be more timely and effective in their safety oversight and care provision.
Our latest game changing technology, VirtueSense, utilizes a 3-D camera to identify balance, gait and functional deficits. When compared to the norms, the baseline metrics inform care plans or corrective exercises, as well as measure progress. The long-term goal using this tool is to reduce falls.
These technologies demonstrate UMC's commitment to value-based health care. They maximize individuals' independence, safety, and quality of life, but most importantly, these vital tools support our mission: Compassionately serving in community so that all are free to choose abundant life.
Lisa Cini, President/CEO, Mosaic Design Studio
I'm looking forward to sharing all that I've learned in the past year. I was shocked by the results of my national survey—the largest regarding marijuana and cannabidiol (CBD) use by baby boomers and those older. And with 83% of the 11,000+ respondents using some form of cannabis, either for medical, recreational purposes or both, I believe the study will generate some much-needed dialogue—for those of us designing environments and recommending products for seniors, those living in intergenerational households, and senior living leaders grappling with marijuana use in their communities now or in the future.
I traveled to Cuba, India, China and Mexico on business, mission and research trips in 2018, and selected my top 2019 product picks that help the 50+ crowd live more rewarding, safe and independent lives—a robot mop, a hearing aid that also translates 27 languages and offers a host of safety features, a bidet toilet seat, to name a few. I purchased and am designing an age-friendly Airbnb where boomers can try out the latest tech to age in place during their stay.
I'm very excited about the new year and look forward to keynoting at HealthTAC East 2019!
Credit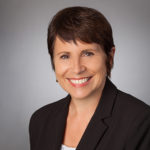 Cheryl Slavinsky
Editor
As editor of Senior Living News, Cheryl curates the news and writes a weekly feature story. She also plans the education portion of the HealthTAC events produced by Senior Living News and moderates the executive panel discussions. Cheryl has consulted with senior living clients for more than 20 years and served as senior public relations strategist for Varsity, a marketing and sales consulting agency focused on occupancy for retirement, assisted living and continuing care retirement communities (CCRCs)/Life Plan communities, and more. She previously managed national media relations as Rite Aid's director of public relations.