Personnel
Pancio New Director of Sales and Marketing for Kendal at Home
August 7, 2023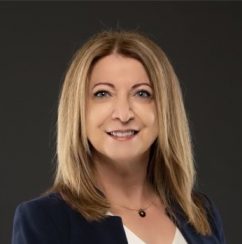 WESTLAKE, OH — Kendal at Home has named Linda Pancio director of sales and marketing; she directs all aspects of regional sales management, including marketing programs, sales initiatives, team leadership and training, new business development, and brand management.
"We are excited to welcome Linda to the Kendal at Home team," shared Chief Executive Officer Lynne Giacobbe. "Her experience will enhance our unique life plan at home program, empowering older adults to live the life they want, on their terms, while providing the safety and security desired."
Pancio joins Kendal at Home with more than 30 years of sales and marketing experience, primarily working with nonprofit organizations and leading sales teams within assisted-living and life-plan communities.
"I am delighted to continue my career with Kendal at Home," Pancio expressed. "Promoting and fostering Kendal at Home's mission of a proactive, independent, and supportive aging experience for seniors while contributing to the future growth of the organization is my top priority."
Kendal at Home, an affiliate of The Kendal Corporation, is a not-for-profit life plan at home program that helps older adults age healthily in the comfort of their own homes. Kendal at Home offers membership in Ohio, Kentucky, and Massachusetts to those who are currently healthy and independent, planning for retirement and want to remain in their homes as they age. Kendal at Home combines the security of a continuing care retirement community with the freedom and independence of living at home.