Passive House Building Offers Sustainability And Affordability
A daring few affordable housing developers and senior living providers are using an eco-friendly form of construction called Passive House to help solve the affordable housing crisis for older adults. It costs more up front to build because of special kinds of ventilation, insulation and windows, but it saves money in the long run for both building owners and residents.
Vermont's first multi-family Passive House building, Elm Place, for low-income seniors opening spring 2017, will include 30 one-bedroom apartments. Besides utilities and other amenities, rent will include Support And Services at Home, a care coordination program which gives residents access to the care they need to stay healthy while living comfortably and safely at home.
HANAC Inc.—a multi-faceted social services organization serving the needs of vulnerable populations throughout New York City, including seniors—is constructing a Passive House apartment project in Corona, Queens. Opening in summer 2017, it will house 68 apartments for seniors who earn $30,250 or less annually. A 600-square foot apartment will rent for $737 a month, a 500-square foot studio for $686. A set-back fifth floor will feature a communal terrace garden.
Pittsburgh's first Passive House development, Hillcrest Senior Residences, is a $15.4 million, four-story affordable senior housing community in Carrick opening May 2017. Developed by The Community Builders, it will include 54 one-bedroom and 12 two-bedroom units, requiring at least one household member age 62 or older. Ten units will be market rate, and 56 will be reserved for low-income seniors. Eight will be modified for wheelchair use. Two will serve those who have low vision or are hard of hearing.
"The need for this kind of housing is huge, and the waiting lists for our affordable housing buildings are unbelievable," said Jeff Davis, SVP and CFO of Presbyterian Senior Living, a Dillsburg, PA-based not-for-profit provider of high-quality retirement choices, healthcare services and affordable residential living for people 55 and older.
Presbyterian Senior Living is one of the few providers in the nation and in Pennsylvania integrating both affordable housing and rentals on its continuing care retirement community (CCRC) campuses. It also will be one of the first to introduce a Passive House building incorporating sustainable construction and green features with its new Westminster Place at Windy Hill Village, a CCRC in Philipsburg, PA. The $10 million senior rental apartment building will feature 48 apartments.
The Passive House design will be highly insulated, energy efficient and require 50 percent less energy than other types of heating and cooling systems. The efficiencies incorporated throughout the building will require 86 percent less heat and 46 percent less cooling. Utilities per unit are estimated to be $50 a month, approximately half of a conventional system.
"Presbyterian Senior Living strives to be a leader in energy efficient designs and systems, which insures excellent resident comfort and long-term sustainability with low operating costs for our current and future residents," said Davis. "Passive House is a big step towards our future in which we plan to do even more in this area."
Davis checked wait list numbers during a recent interview—90, 113, 88, 376—and 101 for the new Westminster Place, where construction won't even begin until early 2017. "The wait list on one 36-unit building is well in excess of five years, and most people now are giving up," said Davis, "which is really sad but also incredibly common.
"People call crying because of where they are on the wait list and say they're going to call their Congressman, their Senator, and I say, 'Please do. Call everyone.' There hasn't been any increase in this tax credit since it was initiated in the 80s. It's per capita. As populations increase, you get more, but no other increases."
The community plans to seek certification through the Passive House Institute US (PHIUS+) certification program, the leading passive building certification in North America. To earn the certification, Westminster Place will comply with a strict quality assurance and control program performed by specialized PHIUS+ raters. Some key features of design and construction include the following:
Continuous insulation through the building without thermal bridging
High-performance, triple-paned windows and doors
Airtight construction to keep in purified air and prevent loss of conditioned air
Engineered wood products to reduce environment impact
Low and no-VOC products to increase air quality
Low-flow fixtures for water conservation
Efficient LED lighting systems throughout including motion detection lighting in hallways
The four-story building will include 37 one-bedroom and 11 two-bedroom units. Of the 48 total units, eight will be market rate (anticipated rent ranging $811-$1,086), and the remainder will be tax credit rentals with income limits applied to those applications.
The project received $7.7 million in tax credits from the Pennsylvania Housing Finance Agency (PFHA) to serve area seniors. The income ranges for the rental apartments will be announced as they are available from PHFA. Rent will include electric, individually controlled heat and air conditioning, kitchen appliances, water, sewer, trash and free parking.
Davis can't say enough about PFHA and Enterprise Community Partners, a nonprofit industry leader providing grants and leadership training in the energy area. Like many others in these organizations, he looks at affordable housing development as more than a job but a passion, and for him like a hobby, driven by the experiences of his family and other company executives' parents and relatives.
"We have looked at our ministry as going way beyond people who can afford entrance fees, and the most economical and best way to support people with lesser income is to do it on existing CCRC campuses," said Davis. "You have the fixed cost, support, maintenance crew and the transitions to higher levels of care that would be difficult if people weren't on a campus. I know that a few others are looking at it and moving in that direction."
Currently Windy Hill Village serves 179 older adults in residential living, personal care, memory support, skilled nursing and rehabilitation and affordable housing options.
Credit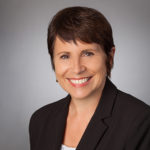 Cheryl Slavinsky
Editor
As editor of Senior Living News, Cheryl curates the news and writes a weekly feature story. She also plans the education portion of the HealthTAC events produced by Senior Living News and moderates the executive panel discussions. Cheryl has consulted with senior living clients for more than 20 years and served as senior public relations strategist for Varsity, a marketing and sales consulting agency focused on occupancy for retirement, assisted living and continuing care retirement communities (CCRCs)/Life Plan communities, and more. She previously managed national media relations as Rite Aid's director of public relations.