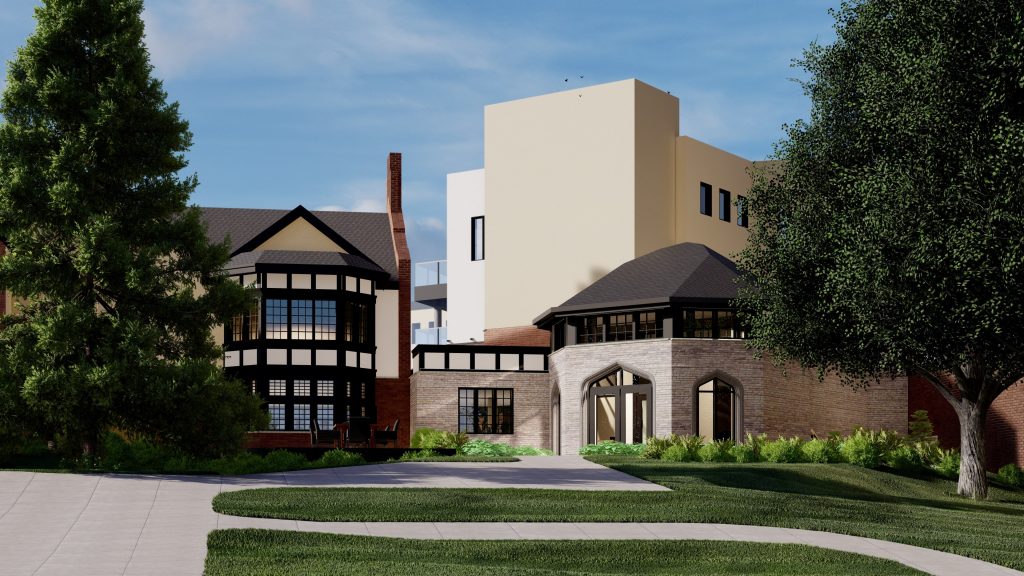 Piloting An Intergenerational Program at Wesley Acres
In senior living communities, you expect all residents to be seniors. And at Wesley Acres, that is still true—technically. However, college senior Molly McDonough—a vocal performance major at Drake University—moved into the community earlier this month. She'll play a big role in helping Wesley Acres, a WesleyLife community located in Des Moines, Iowa, pilot an intergenerational program.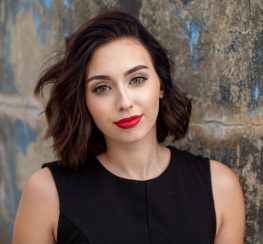 "I heard about the opportunity on a flyer that was posted around the music building [at Drake]," said McDonough. "I reached out to the head of the music department, as well as my voice professor, and I told them that I was interested and wanted to know more."
As part of this artist-in-residence program, she'll spend the summer and fall semesters at Wesley Acres. She'll get free room and board and access to all of the amenities that are available to all residents; in exchange, she'll hold weekly performances for the residents and community.
She admitted that part of the reason she was interested was because of the free room and board. "It's super expensive to be living off campus," said McDonough.
But, of course, that's not the only reason. She explained that she enjoys talking to her grandparents and getting to hear their life stories and what life was like when they were younger. She also sings in a church choir in Des Moines, which includes seniors.
"I loved hanging out with them," she said. "They're just completely different people than what I would normally hang out with."
So she saw this intergenerational pilot as "the opportunity to interact with a completely different generation," McDonough said. "It's just so cool that I get to live among them [seniors], learn from them and interact with them, as well as perform for them so they have music to listen to."
And that intergenerational interaction is part of the reason why Wesley Acres introduced this program.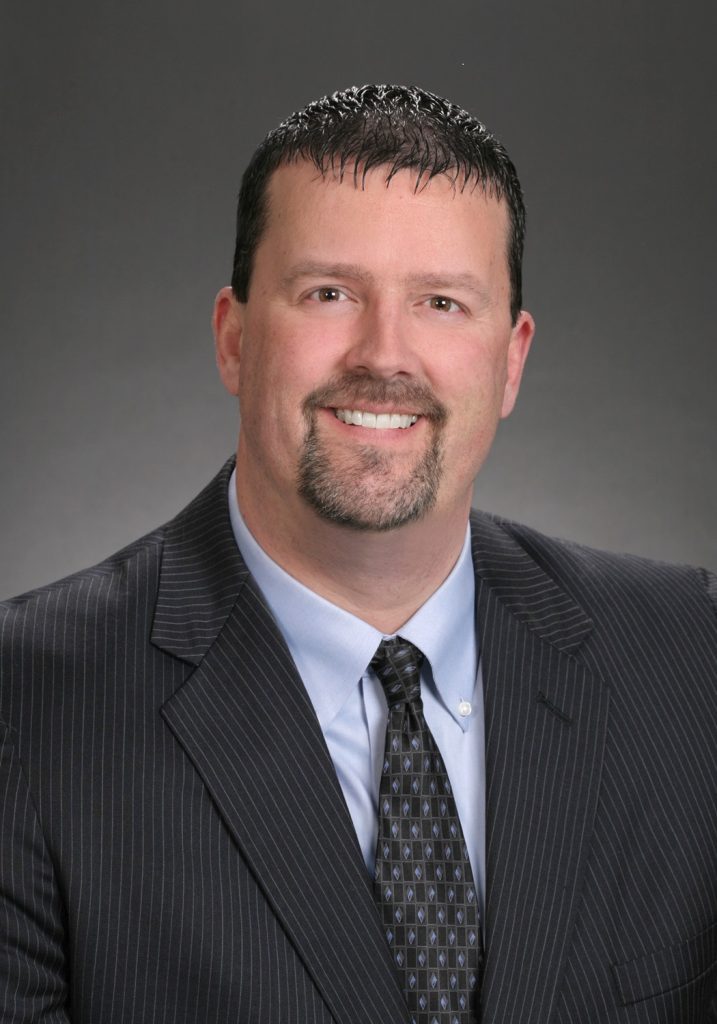 "There's so much out there about the advantages of intergenerational activity," said Damon Buskohl, executive director of Wesley Acres. "[It has] benefits to seniors, and it's good for the younger people, too. And as we continued to talk about that, we wanted to bring it to life here at Wesley Acres to have that intergenerational interaction in multiple forms."
By living in the community, McDonough will be interacting with the other residents not just before and after her performances, but also in the dining room, fitness center and other communal spaces.
So once Wesley Acres decided to pilot this program, they called on their long-standing relationship with Drake University—and they decided to focus on the fine arts department.
"We were happy choosing a music major…because music here is very popular," Buskohl explained. They've had other musical groups (like choirs) perform in the community, and the residents have always enjoyed those.
In fact, McDonough just had her first performance on June 21. She explained that because this program was all new, Wesley Acres let her "take the reins" of the whole performance.
"I wanted to gauge to see what people wanted to hear," said McDonough, an opera major. "So I just did an all-classical repertoire."
However, she won't necessarily be picking the songs going forward. "I told the residents that I would love to hear from them and what they wanted to hear," she said. "I'm not planning on doing strictly classical repertoire; I've gotten some requests of pop songs from back in their day and some musical theater repertoire."
While her first performance took place in the main programming space at Wesley Acres, she'll also be performing in the health center and in the dementia care program. "She'll be performing all over the community," Buskohl said.
And it's a good thing that she'll be able to share her talents all around the community—her first performance went over really well with the residents. Buskohl said that he had six residents come up to him the day after the show to give positive feedback.
"They just absolutely loved it," he said. "The best thing so far I think is the excitement…Seeing the resident excitement—that's really fun."
McDonough agreed. "Everyone who I've come across is very excited for me to be here and was very eager to hear me," she said. "I think the best part, so far, was my performance. It was just rewarding to see everyone so excited about my performance, and I was excited to be able to do that for them."
And she noted that she learned so much from just the first performance.
"From a performance perspective, this is a really good, valuable opportunity for me to learn how to program and move through my repertoire," McDonough said. "Also, I get more performing under my belt, even if it is in a more casual setting here at Wesley…It's just an incredibly valuable opportunity all around."
However, there's a reason her first performance was not until a few weeks after she moved in. The program organizers wanted to give her some time to set up her apartment, meet people and get used to living in the community. They would check in on her to make sure everything was going well, but for the most part, "everybody gave me my space so I could settle in," she said.
That's not to say that she felt isolated at all. She shared a story from the day that she started moving in.
"A resident left a note on my door," McDonough explained. "She invited me to her book club, but also gave me a tour around Wesley, and I went and had dinner with her and a couple of other residents. That was nice, to be introduced into the community by another resident."
In fact, she hasn't had a bad experience so far—but she does acknowledge that this is not your typical college living situation.
"It's like a sophisticated dorm room," she joked. "I'm in an apartment, but I'm living with older and more mature people."
But this intergenerational program isn't for everybody.
Buskohl said they knew from talking to people at Drake University that McDonough was musically talented, but it goes beyond that. "We could tell that she's a good person and once she gets settled in here, she'll really thrive with the residents and is really here for the right reasons," he said.
His advice for any communities thinking about starting an intergenerational program of their own? "It's really important you choose the right person," Buskohl said. "Don't pick just anyone; pick a person who's going to be here for the right reasons and is a good person, and you'll enjoy the experience."
McDonough wholeheartedly agreed. "I think it does take a certain kind of person to do something like this, and I think that's what set me apart from other people that were interested," she said. "I genuinely want to live amongst these people and provide music for them."
Credit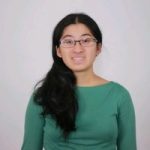 Caroline Chan
Editor
Caroline Chan is the Editor of Senior Living News, an online trade publication featuring curated news and exclusive feature stories on healthcare industry changes, trends, thought leaders and innovations. In this position, she is responsible for creating editorial content, writing regular feature articles and publishing news to SeniorLivingNews.com and distributing its e-newsletter. She is also involved in putting together the educational programs and moderating panels for the company's HEALTHTAC events. She graduated from Marist College with a Bachelor of Arts in Communications with a focus in Journalism.