Planting The Seeds For Healthier Aging
As we celebrate Older Americans Month, Senior Living News talked with one of the many social entrepreneurs who have found a unique way to honor and serve older adults.
Orla Concannon, a therapeutic horticulturist in Seattle, founded Eldergrow™ in 2015—offering the first therapeutic connection to nature through innovative, subscription-based gardens and evidence-based activity programming that enrich life for elders living in residential and long-term care, according to the company.
Today residents in 20 states engage in meaningful ways with the indoor, mobile Eldergrow gardens—physically, socially, cognitively, creatively, sustainably and spiritually. The company notes that the raised garden beds on safety-locking wheels are accessible for seated, wheeled or standing residents who can enjoy gardening with a renewed sense of purpose.
The gardens are economically friendly, sustainably sourced and energy efficient. Eldergrow uses organic and pesticide-free soil, non-toxic and safe-to-touch plants—no succulents or cacti. The gardens use timed grow lights, reusable water and fans to circulate the air.
Concannon graduated from Seattle University in 2015 with a Healthcare Leadership Executive MBA. While in graduate school, she created Eldergrow as her business plan, winning 1st Place Audience Award and 2nd Place Judges Award at the 17th Annual Harriet Stephenson Business Competition. Eldergrow also successfully completed University of Washington's Jones + Foster Accelerator Program for Innovative Start-Ups and was boot-strapped with $15,000 in seed money from both programs.
"While I was working toward my MBA, I was encouraged and inspired to support social justice and make a positive impact as a business leader," Concannon said. "I've held a life-long passion around our elders and wanted to make an impact on what I see is an underserved market—one that deserves and needs a connection to nature. And I wanted the connection to be in an interactive way that would create a sense of purpose and meaning for our elders."
The 4-foot-by-2-foot wooden gardens are hand-crafted in partnership with an employment training program that trains adults living with disabilities and disabled veterans.
An expert team of Eldergrow educators maintain the gardens. They deliver seasonal plants and host therapeutic gardening classes at the partnering senior living communities, including horticulture, garden art and culinary harvest classes using herbs grown in the garden. They also measure and monitor resident wellness goals such as sensory stimulation and motor skills.
"The greatest surprise was when our educators began thanking me for their jobs," said Concannon. "I was thrilled and moved by their response."
The newest Eldergrow educators will work with residents at Spring Mill, a Presby's Inspired Life Community in Lafayette Hill, PA, one of the first senior living communities in the Philadelphia region to adopt the therapeutic sensory garden and horticulture therapy program.
"We are delighted to incorporate Eldergrow's innovative programming here at Spring Mill," said Carisa Livingston, Spring Mill Administrator. "Our team is always looking for new and innovative ways to engage our residents. The new garden will give Spring Mill residents the opportunity to create something with their own hands, giving them a sense of pride as they use the plants they grow for fun activities and culinary programs."
Concannon's passion for eldercare began when her Irish grandmother spent her last years in a nursing home. Their special bond paved the way for Concannon's career, including senior roles with The Alzheimer Society of Ireland, Aegis Senior Living and other senior care organizations.
She saw the need to connect elders living in skilled nursing facilities, personal care and senior living communities with the healing properties of nature, and she studied the evidence-based benefits of horticultural therapy in the gerontology department of Legacy Health Hospital in Portland, OR.
Horticultural therapy stimulates all five senses and memory, and data from the 2014 University of Washington/USDA Forest Service Report show that horticultural therapy reduces depression; improves balance, coordination and endurance; and lowers the risk factors for dementia by 36 percent. Horticultural therapy helps calm the mind and elevate mood, improves self-esteem and sleep, and reduces agitation and falls. Plants also help purify the air.
The original Therapeutic Horticulture Garden is tailored for memory and skilled care. The new Culinary Herb Garden for assisted living and independent living residents was recently launched after piloting it for a year with Seattle-based Merrill Gardens.
"I'm excited that this program reaches another population of elders and brings nature to them," said Concannon. "It brings the 'farm to fork' movement into senior living in an educational way, because the herbs that are grown are used for cooking class demonstrations."
An intergenerational focal point for visitors, the gardens are used by many families during visits, who also may attend classes.
"One of my favorite moments was during our first pilot at Aegis when a resident fell in love with her new therapeutic sensory garden," Concannon shared. "She reminisced about the sunflowers at the farm she used to have, so one day we decided to grow sunflowers by seed. The sunflowers grew so happily and became so tall that they were about to reach the grow light.
"We wondered what to do with them and when Stella's great, great grandson Jake came to visit, Stella transplanted the sunflowers into garden pots for Jake to take home and transplant in his yard. It was such an endearing experience," said Concannon. "I'm not sure what was more moving—the pride and joy Stella had in giving that gift to Jake, or how excited Jake was with new responsibility to tend to his great great grandmother's sunflowers."
Concannon's advice for anyone taking on an entrepreneurial venture: "You have to love it, because it is a full-on venture. I don't know how I could do it if it weren't my heart, my passion," she concluded.
Credit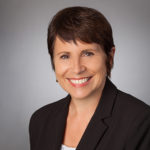 Cheryl Slavinsky
Editor
As editor of Senior Living News, Cheryl curates the news and writes a weekly feature story. She also plans the education portion of the HealthTAC events produced by Senior Living News and moderates the executive panel discussions. Cheryl has consulted with senior living clients for more than 20 years and served as senior public relations strategist for Varsity, a marketing and sales consulting agency focused on occupancy for retirement, assisted living and continuing care retirement communities (CCRCs)/Life Plan communities, and more. She previously managed national media relations as Rite Aid's director of public relations.