HEALTHTAC F&B Panelists Discuss Changes in Tech
Technology is perhaps more intricately intertwined with senior living dining than ever before. The topic was unavoidable during two panel discussions that took place at the 2021 HEALTHTAC Food & Beverage event in Orlando, Dec. 5 to 7.
While not the focus of either conversation, technology was still touched upon by executives speaking on the panels "Then, Now and Next: The Evolution of the Dining Experience" and "Who's Eating? Are Your Communities Cooking for Boomers and Beyond?" Changes brought about by the Covid-19 Pandemic put a renewed focus on the use of technology in senior living dining.
In fact, the World Economic Forum stated in the article "10 Technology Trends to Watch in the Covid-19 Pandemic" that Covid-19 has demonstrated the importance of digital readiness, which allows business and life to continue as much as usual –as much as possible—during pandemics. These senior living executives spoke directly to that point.
Zoom in Commercial Kitchens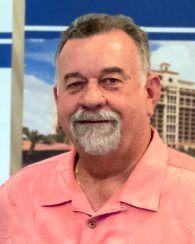 The U.S. National Library of Medicine reported that video-conferencing services like Zoom had a ten-fold increase in usage during the Pandemic. Chef Michael Riggs, executive chef at Arcadia Communities, along with his team, took to Zoom when residents' family members began contacting them with feedback about the meals that their loved ones were sharing with them during phone calls. "We spend a lot of time on one-on-one Zoom calls addressing their issues because they can't come in to see their families or to speak with the chefs or culinary directors in-person to have their concerns resolved quickly," Riggs told HEALTHTAC attendees during the "Who's Eating?" panel. "So we've had to shift to working more with families than we did in the past, but the outcomes are always great because they come to understand what you're trying to do."
Zoom also became an essential tool for the culinary teams at Kendal. To bolster their vegetarian and vegan offering and to make them more appealing to staff and residents, Kendal partnered with San Francisco restaurant Greens, which worked with Kendal on a weekly basis to help them create menus based on that week's produce delivery. "It was fun to have that ongoing dialogue, which would not have been possible without Zoom and so one of the good things that came out of the Pandemic was this reliance on Zoom when we think about menus, training and menu development," Ben Butler, vice president of culinary services operations and procurement, while speaking alongside Riggs.
Multi-Purpose QR Codes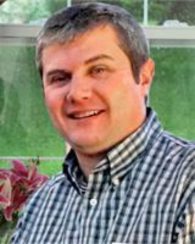 Butler also noted that QR codes have allowed Kendal staff to continue buying lunch at work. However, now they scan QR codes to place pick-up orders whereas prior to the Pandemic, they could enjoy meals with residents in community dining rooms.
Speaking on the same panel as Butler and Riggs, Mather's Corporate Director, Culinary Operations Thad Parton explained that they, too, began using QR codes during the Pandemic, but for resident surveys rather to place orders. He also added that as residents were commonly using iPads to connect virtually with family members, Mather launched a resident portal with functionality that includes placing meal orders.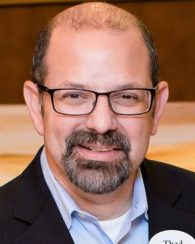 However, with a resident population comprised mostly of the Silent Generation, many residents continued to fill out a paper form daily in lieu of placing an online order. "But the resident portal has streamlined a lot of what we do in the dining rooms, allowing us to be better prepared as far as creating a forecast of what we need to produce," said Parton.
Investing in New Technology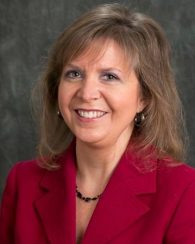 United Church Homes (UCH) also revisited its technology investment during the Pandemic, according to Director of Customer Experience Amy Kotterman. "We learned during the Pandemic that there are areas where we could improve the service that we provide," she said during the Evolution panel. "We partnered with Touchtown and launched the technology at six of our Illinois communities to start." One of those communities, an acquisition that UCH made several years ago, offers fewer seats in its dining room than the total number of residents living in the community. The issue is consistently and visibly noticeable at dinner when residents would congregate in the dining room foyer, awaiting a free table. Touchtown technology now allows them to avoid the wait time and make reservations instead.
The Future of Dining Technology
Global technology research and advisory company Technavio reported that the point-of-sale (POS) systems market is expected to grow by more than $10 billion between 2020 and 2024. Senior living communities like ACTS Retirement-Life Communities, may well play a part in that rise of contactless payment systems.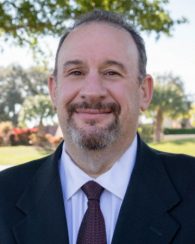 Regional Director of Culinary and Nutritional Services Jonathan Pinsker saw an opportunity during the Pandemic. Addressing HEALTHTAC attendees while speaking on the Evolution panel, he mentioned that prior to the Pandemic, ACTS Retirement-Life did not have a POS system and also lacked an online reservations system. "During the Pandemic, we started to develop our POS systems with our vendor partners and although the technology is not up and running, it's all slated," he said. "But we're very deliberate when we implement new programs and the new POS will allow our independent living, assisted living and skilled nursing residents to all experience the same restaurant-style dining standard."
Likewise, Parton had a planned vendor meeting post-HEALTHTAC to discuss bringing a POS system to Mather. A new system will also allow his team to take online reservations and to improve tracking of the nutritional analysis of the meals served to residents.
Food Delivery Tech for Tomorrow's Residents
Kendal is also finding success in delivering meals to wait-listed and prospective residents in Chicago via Uber Eats and DoorDash. Three days a week, these seniors have access to the menu in of a Kendal community in Chicago, which functions as a ghost kitchen. "We're selling out and we're going to expand to other communities because we see this expanding our revenue, serving as a form of community outreach and engaging with those who are on a waitlist or an interest list so that they can experience our style of cooking before they come in and we can get their feedback before they arrive," Butler said. "That feedback is really critical so we can get to know their likes and dislikes before they arrive."