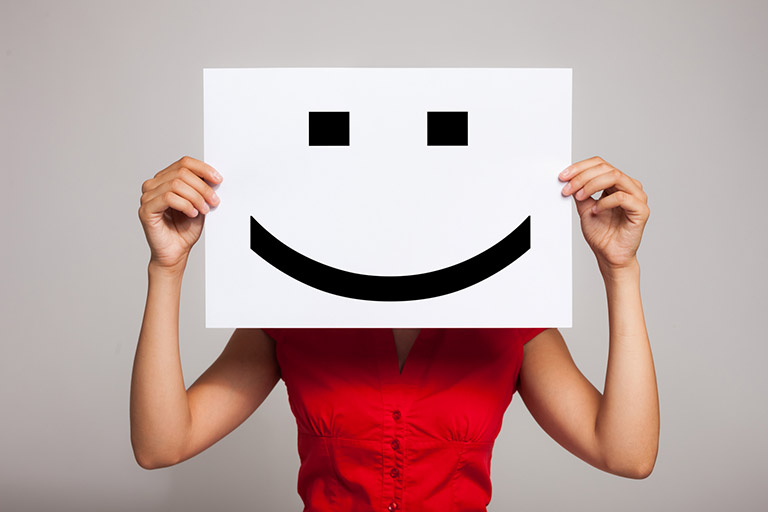 Editorial
Retention of staff improves care, reduces costs
By joe | June 5, 2017
Some savvy senior living organizations are boosting employee retention rates with better hiring practices, improved onboarding and orientation programs, concentration on culture initiatives, peer mentoring, training programs at all levels and unique benefits.
"The good news is that Gallup research tells us that the millennial generation coming into the workforce wants engaging, meaningful work," said Anne Royse, vice president of talent acquisition at Bellevue, WA-based Aegis Living, which operates 28 communities with 7 in development, all in the Greater Seattle Area. That aligns well with what senior living has to offer.
Aegis has been recognized numerous times as a "Best Company to Work For," but it shattered records when it was named among Glassdoor's Top 50 Best Places to work in 2017 from a list of more than 600,000 companies. It marked the first time a senior living company has been on the list.
Royse believes much of the company's success and lower staff turnover rate is due in large part to its "employee first" culture, one of the company's cornerstones on which CEO Dwayne Clark founded the company 20 years ago.
"Our culture is hard to beat. I bring my 'A' game every day, because I know all the people around me are doing the same," said Royse. "We are a team of people who want something more to life. We want meaningful work. We want to feel like we make a difference. We want to feel empowered, respected and appreciated by our team. Our leaders work hard every day to treat our staff incredibly well, so that they will be happy and in turn, treat our residents and their families with the wonderful care they so deserve."
Royse's LinkedIn profile often catches people's attention—"I'm hiring hoteliers in WA, CA & NV to run luxury properties"—and many are most surprised to hear she's calling general managers of the Ritz Carlton and Four Seasons Hotels. Moving from a five-star hotel to luxury senior living might seem foreign, but many of those seasoned hoteliers take her calls. Aegis has hired a number of them, including General Manager Todd Moreau, who came from the Wynn in Las Vegas.
"When Anne first reached out to me a year ago, I had honestly never considered leaving Las Vegas to run a luxury senior living community in Seattle… I've contributed a lot of my career earning many Stars and Diamonds for impeccable F&B operations form Wynn Resorts to Caesars Entertainment," Moreau commented on Royse's LinkedIn profile. "After I thought about what was really important to me, I chose to become a part of a company/family that walks the walk every minute of a day in hospitality,"
Royse believes some are at a point in their life where they're looking for more meaningful work, and some are tired of the rollercoaster that hospitality rides with the economy. Senior living is a more recession-buffered economy.
"Our leaders are always looking for new ways to encourage and reward loyalty and longevity with the company," said Royse. "Career growth and opportunity is one reward for performers, and there are wonderful stories of care managers working their way up to award-winning general managers."
Aegis also has an Employee Lifestyle Improvement Program that offers all sorts of soft benefits, including a bi-annual "Dream Big" lottery, where staff who have been with the company for three or more years have the opportunity to win up to $50,000 or a trip for their whole family to places like Hawaii and Disney World. The last man who won the $50,000 lottery woke up that morning and stepped over his four adult children in his one bedroom apartment. He used the money to put a down payment on a house.
"We're also looking for people with the heart of a servant," said Royse. "We're all in this together. One of the reasons our culture is so awesome is that our leaders are servant leaders. We work from a place of care and joy."
Chief HR Officer Cathy Cooper, SPHR, SHRM-SCP, at United Church Homes and Services (UCHS), believes that of all the strategic goals the company has, retention of its great staff is the most critical to its success. The Newton, NC-based organization serves older adults at 11 locations across North Carolina and Virginia.
"Retention is certainly going to become a focus in the workplace. It is especially important in our particular field, because consistency is key for our participants, patients and residents," Cooper said. "Having consistent staffing provides for better outcomes, and it frees up resources spent on recruitment and onboarding.
"Retention really starts with the selection process. We have done training with our hiring managers to help them identify candidates with the compassion it takes to deliver more person-centered care," Cooper added. "It's important to select quality people who have not just a skill, but a customer service mindset. We want to hire 'nice' people."
UCHS also changed its onboarding and orientation program and continues to look for ways to improve the most important initial first days for new hires.
"We are focused on creating a warm and welcoming tone and helping them feel a part of the team from the beginning," said Cooper. "Starting a new job is difficult enough, so if you have a sense of belonging early, it can make an easier transition to new responsibilities and a new work family."
A Peer Mentor Program at UCHS pairs new hires with experienced employees who model the service the organization expects. They demonstrate how things are done and help new employees develop faster and stronger relationships with residents and participants. The mentor keeps in touch from orientation through the first year and helps them through any rough spots when an employee on their own might just give up and leave.
UCHS also recognizes people experience higher levels of satisfaction in their jobs when they have good relationships with their supervisors, so it invests in its leaders and managers with educational and training programs such as NurseLEAD through LeadingAge, Think HR Training and other online training banks. All locations are encouraged to send employees to local, state and national leadership programs, and the company assists its RNs with their Geriatric Certification Training.
"We want to partner with our employees to help them develop their careers and achieve their goals," said Cooper. "We want them to know we are financially and emotionally supporting their career growth. Above all, we are always looking for ways to thank our employees for what they bring to their work."