Solvere Senior Living Names Gordon VP, Sales & Marketing
Rich Gordon has joined Solvere Living, a senior living management company, as Vice President of Sales and Marketing. Gordon has over 20 years of sales and marketing experience in senior housing. Before Solvere, he worked at Civitas Senior Living as a Regional Sales and Marketing Director, overseeing a portfolio of new and existing communities in the southeast. Gordon's focus is on community branding and increasing revenue and occupancy growth.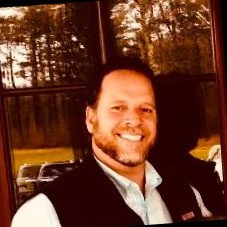 "We are so pleased to have Rich join the team" said Kristin Ward, CEO of Solvere Living. "With his previous experience, he will lead new initiatives of the business's marketing and sales departments."
While not at work, Rich enjoys spending time with his wife Lindsay and son Ryan. He has a Bachelor of Science degree in Management and Marketing from Staten Island University in New York. His top five StrengthsFinder's Themes are strategic, achiever, individualization, arranger and woo.