Personnel
Springpoint Names DellaPietro Administrator of Village Point Rehabilitation & Healthcare
January 10, 2022
Springpoint today announced LuAnn DellaPietro, RN-BC, BSN, LNHA, as the new Administrator of Village Point Rehabilitation & Healthcare.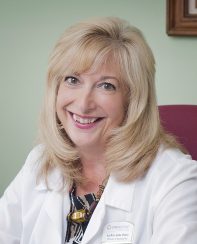 In her new role, LuAnn is responsible for the day-to-day operations at Village Point including licensed Administrator of Record. She will continue the tradition of excellent clinical outcomes and exceptional customer service at Village Point.
LuAnn has been a part of the Springpoint family for over 30 years; she began her journey as a Charge Nurse. For the past nine years, LuAnn has served as the Director of Health Services for The Atrium at Navesink Harbor, a Springpoint Life Plan Community located in Red Bank, NJ.  She is a trusted resource throughout Springpoint, serving on various corporate-wide committees regarding clinical care and service.
LuAnn completed her LNHA training in 2020 after serving as an Administrator in Training (AIT) at Village Point Rehabilitation & Healthcare.