Wellness Is More Than Food And Fitness
Over the past several years SpiriTrust Lutheran, headquartered in York, PA, has been phasing in its comprehensive HealthAbility initiative and philosophy at its senior living communities, which offer residential living, assisted living, personal care, memory support and nursing, and rehabilitation services.
"Our main priority with our HealthAbility program is that we really want to maintain the independence of our residents as long as we can," said Sadie Brookman, wellness director at The Village at Luther Ridge in Chambersburg, PA. "We try to do that by focusing on the eight dimensions of wellness— nutritional, intellectual, physical, spiritual, environmental, emotional, social, and community."
HealthAbility is designed exclusively for retirement communities to empower residents to maximize independence; provide wellness opportunities for residents at every level of service; engage the entire community, not just those who exercise regularly; and produce measurable outcomes and marketable results, according to the company.
With a wellness team that is close to the residents and works hard to be responsive to their needs and requests, a number of creative programs have been developed and garnered positive feedback.
Get Up & Go
"We had residents who said sometimes when they get down to reach for something under the bed, they have trouble getting up again," said Brookman. "We designed the Get Up & Go program as a wellness workshop to prepare the active aging with the knowledge, tools and confidence to get up from a chair or if they find themselves on the floor."
Designed with a focus on people who don't typically come to wellness classes, the workshop includes a general aerobic warm-up, circuit-style strength training of the muscles involved for getting up from a chair or the floor, range of motion exercises in hips and shoulders, providing a plan of action if residents' would find themselves on the floor, building confidence and hopefully preventing falls, and providing a fun and social gathering.
"We also demonstrated the sequencing to get up from a chair or the floor and verbally cued the residents. Then they practiced getting up and down," said Brookman. "There was such a good response to the workshop. With residents comfortable getting on the floor, we extended to a new different class with mat exercises. That opened the door to different programming for the residents, and we incorporated some of the exercises into classes we already run."
Food With Thought
"The Food With Thought program is geared toward residents who have limited time to prepare dinner, want something different than their normal go-to meals, want to spend less time in the kitchen and/or want a fun, healthy, flavorful and economical option to going out to a restaurant," said Jessica Sheahan, wellness director at The Village at Gettysburg in Gettysburg, PA, of the joint venture with the dining services department.
The program incorporates nutritional, social, intellectual and vocational dimensions of wellness. Staff does all the planning, and residents just follow directions.
"We prepare the ingredients—chopping, shredding, marinating and vacuum sealing," explained Sheahan. "Everything is packed in a recyclable box with the direction sheet, which may give a second option for how an item can be prepared, such as a salad whose ingredients could easily go over pasta for something completely different."
The chef demonstrates the cooking of the meal and fields questions during an interactive program followed by a tasting. Meals generally include a marinated protein, a vegetable and a high-quality carbohydrate. The goal is to keep the cost below $8, which is less than the cost of an entree at a restaurant and similar to Blue Apron-type meals by mail. The demo is done in 15 minutes and is currently marketed to residents but the hope is to make them available to team members in the future.
"You never know how these things will go until you try it," said Sheahan. "Response from residents has been great, with 10-20 residents enjoying each demonstration and the meals using fresh ingredients of the season. We have a mix of people who have cooked a lot and those who haven't, and one of the nice things about it is that residents are also interacting on a different level than an everyday basis."
Faith Stretching
A program that will be presented in a poster session of the International Council of Active Aging conference in Orlando is Faith Stretching.
The regularly scheduled 30-minute program primarily for personal care and skilled care residents consists of reciting familiar Bible verses and hymns while incorporating upper and lower body movement. A separate movement is dedicated for each syllable, with movements becoming more challenging as the exercise continues. Bible trivia, dynamic stretching and verbal reinforcement of a job well done are primary components of each session.
"It's a fun program that our residents have been enjoying," said Laurie Moore, wellness director at The Village of Utz Terrace in Hanover, PA. "We always sit in a circle, so residents have a level of comfort with each other. While it does provide exercise, it's not traditional exercise. We have residents participating who may not have been drawn to attend an exercise class, and we find that they do come because of the addition of the faith components and incorporating other dimensions of wellness."
Research by the ASCD (formerly the Association for Supervision and Curriculum Development) on a multisensory approach to learning suggests that movement during recitation strengthens memory, language, sequencing and the ability to focus on specific tasks.
Since the inception of the program, consistent, positive engagement from residents has been reported. Regardless of the specific reason for attending, all participants increased or maintained their physical, intellectual, spiritual, emotional and social well being, according to the agency. Since a variety of skill levels are involved, any attempt at participation indicates a successful outcome.
"Some with dementia, who perhaps don't respond to other programming, do come alive because of the deep-rooted religious upbringing that they had," said Moore. "It's really neat to see how the short-term memory of learning the different routines comes very quickly and very naturally for folks. We do very common movement such as marching, snapping, clapping, putting arms in the air, very familiar movements just combined in different ways."
Because of the faith background of the residents, the program follows Christian hymns that were found to be less confusing than various translations of Bible verses people had memorized since childhood.
"All three of these programs have been geared to reach people we don't see in our regular programming and classes," said Sheahan. "We really try to be inclusive of everyone on campus, and in every program, we're reaching out to just a little different kind of person that will maybe draw them into coming to some of our other classes."
Credit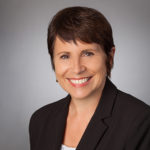 Cheryl Slavinsky
Editor
As editor of Senior Living News, Cheryl curates the news and writes a weekly feature story. She also plans the education portion of the HealthTAC events produced by Senior Living News and moderates the executive panel discussions. Cheryl has consulted with senior living clients for more than 20 years and served as senior public relations strategist for Varsity, a marketing and sales consulting agency focused on occupancy for retirement, assisted living and continuing care retirement communities (CCRCs)/Life Plan communities, and more. She previously managed national media relations as Rite Aid's director of public relations.