A Breath Of Fresh Air
Residents currently moving into the first Zero Energy Neighborhood in the Portland, OR, senior living marketplace—The Oaks at Rose Villa—are getting a breath of fresh air in more ways than one.
The Oaks is a 12-home neighborhood of residences within Rose Villa, a cottage community for senior living set on 22 acres along the Willamette River. It was designed and built by the Portland-based firm Green Hammer to meet their own energy needs through a combination of ultra-energy-efficient design and on-site renewable energy generation.
The 12 Zero Energy craftsman-style homes are built to meet Passive House principles that support health and energy efficiency. While residents will likely have low-to-no energy costs, they'll also enjoy  comfortable, quiet homes with fresh, filtered air continuously supplied to bedrooms and living spaces and extracted from bathrooms and kitchens through heat-recovery ventilators, according to the company.
"These are significantly healthier to live in because of the way the air is filtered through the home," said Vassar Byrd, CEO at Rose Villa, the only Portland Life Plan Community that features single-story living in "pocket neighborhood" garden cottages. "There's less dust, less pollen in the home, less sneezing and cleaning—it's a remarkable high quality of air. Out west with the wildfires, it's extraordinary."
While the homes do cost about 20 percent more upfront to build, Byrd told Senior Living News the energy savings are about 22 percent over the long term, so they pay for themselves.
"As ridiculous as it sounds, many senior living communities don't seem to have a long-term perspective," said Byrd. "The Pacific Northwest is very energy efficient and cost-effective, and it's huge to know that residents appreciate what we're doing here. People are interested in personal health and the health of the planet. Our goal is to be here the next 50-100 years and live the values of the people."
As far as Passive House in senior living, there is nothing else in the northwest and still only a handful in the country, according to Byrd, who holds master's degrees in economics and gerontology and is president-elect of the LeadingAge Oregon Board of Directors. But she hopes that boomers will be so loud in their demand that building codes will have to change in regard to people's health.
In 2016, Rose Villa completed a $60 million campus redevelopment, including 75 new homes and "Main Street"—a village center with restaurants, a garden store, a rooftop deck, a spa and more. The residences within The Oaks—each about 1,200 square feet—are organized as triplexes clustered around a central courtyard. Construction started in December 2017, and the project sold out prior to build-out. There's a wait list for more, and Byrd is confident as more are built, they'll fill just as fast.
"We didn't really know if the price point would be discouraging, and I asked a lot of folks that moved in," she said. "They want to live their values. This is completely consistent with the other changes they've made in their lifestyle, and they appreciate the opportunity to live in a cottage like this."
Committed to creating a robust community with many opportunities for residents to live their social and environmental values, Byrd is thrilled that Rose Villa will have to build more bike racks and probably create a bike team. The average age of entry is 74, and residents are bringing their bikes, kayaks, personal watercrafts—and dogs.
"This housing really reflects how active the community is. Our residents aren't 'high risers'—they like the cottage lifestyle. They like the outdoors, live their lives outside as strongly as ever, and now just don't have to think about every little thing. There are 52 dogs in residence," said Byrd. "We've created an independent and welcoming culture that embraces and celebrates diversity. For eco-minded individuals, The Oaks stands out as a unique and innovative approach to sustainable living."
Stephen Aiguier, Green Hammer Design Build founder and president, says neighborhoods like The Oaks are proving that Zero Energy homes are entirely possible today.
"I think a lot of companies just don't know how to take the next step forward, people not being able to grasp the issues, especially the health implications," Aiguier told Senior Living News when asked why Green Hammer is just one of 10 in the nation meeting the goals of the American Institute of Architects' (AIA) 2030 Commitment—a voluntary path toward carbon neutrality in the built environment—and why more companies aren't doing this kind of building.
"It's a challenge to convince clients and owners that this is an important thing to focus on—zero energy, zero carbon building. Because of our outdated building codes in the U.S, there are additional costs like a solid air barrier and ventilation system to make a building attain zero energy; but there are also huge health benefits," Aiguier explained. "When you're so far behind, it feels risky to invest in a leap ahead, unless we have leaders like Rose Villa paving the way."
He applauds Byrd's excitement for The Oaks project and her interest in creating a vibrant senior living community.
"Vassar is just a sheer force of nature—an incredibly impactful and visionary business leader. She's rightfully excited to have developed this brilliant walkable campus, to invest in this new era of construction—by taking a long-term view on the value for the residents and the campus, she's proved a healthy future is viable," said Aiguier.
The 12 new Zero Energy homes in The Oaks are designed to significantly minimize environmental impact. Super-airtight insulation reduces the heating and cooling load by nearly 90 percent. Energy-efficient hot water heat pumps, LED lighting, ENERGY STAR appliances, triple-panel windows, advanced framing techniques and WaterSense-certified showerheads, faucets and toilets all significantly reduce water and energy use, as well as residents' bills.
Rose Villa is preparing for its third and final redevelopment project in 2020, culminating in the construction of a next-generation 24-hour, long-term-care neighborhood along with more independent-living homes and a second Zero Energy housing project in partnership with Green Hammer.
"This is more than just energy efficiency. It's improving health," concluded Byrd. "And we've proved that it doesn't have to look ugly. You don't have to give up aesthetics for this. You just have to build that way from the beginning."
Photos courtesy of Bill Purcell Photography
Credit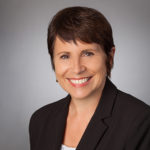 Cheryl Slavinsky
Editor
As editor of Senior Living News, Cheryl curates the news and writes a weekly feature story. She also plans the education portion of the HealthTAC events produced by Senior Living News and moderates the executive panel discussions. Cheryl has consulted with senior living clients for more than 20 years and served as senior public relations strategist for Varsity, a marketing and sales consulting agency focused on occupancy for retirement, assisted living and continuing care retirement communities (CCRCs)/Life Plan communities, and more. She previously managed national media relations as Rite Aid's director of public relations.