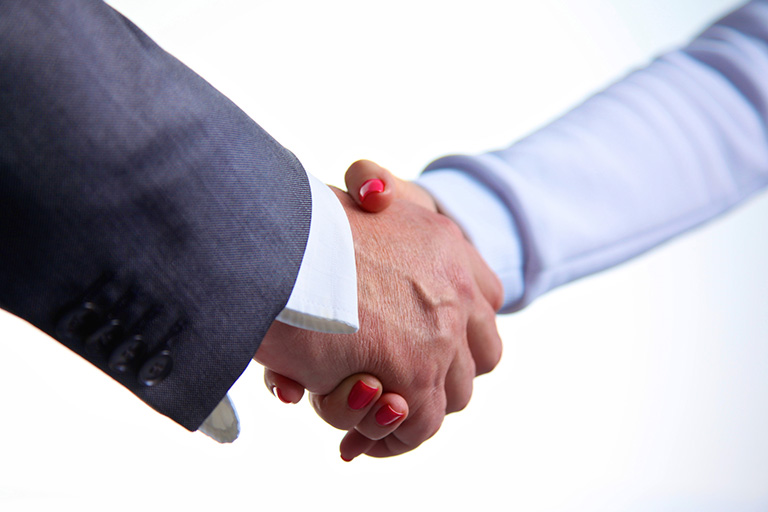 Editorial
Senior Living Leaders Look To Share At HealthTAC
By joe | February 21, 2017
Senior living leaders, key decision makers and those supplying the industry with innovative products are looking forward to meeting in Music City for what promises to be anything but a traditional trade show. HealthTAC, which is produced by Senior Living News, will take place March 20-24, at the Gaylord Opryland Resort, Nashville, TN.
"HealthTAC is a unique forum that will bring together top leaders to address the rapidly changing landscape of our industry," said HealthTAC and Senior Living News President and CEO Rich Viola. "The format of HealthTAC is very different from other industry events and will have people talking about it for a long time."
HealthTAC blends two distinct components with an appointment-based event taking place from March 20-22 and an interactive expo from March 22-24. The first part of the week will feature a March 21 panel discussion, "Cultural Revolution," with speakers including:
Lori Alford, COO & Co-founder, Avanti Senior Living
Josh Crisp, President, TLC Senior Living, and Vice President, Dominion Senior Living
Jon Glass, Vice President of Engagement, Thrive Senior Living
Lorna Lee, Vice President, Marketing & Communications, MorningStar Senior Living
Marc Maready, Chief Marketing Officer, Ridge Care Inc.
"Everyone is looking for the secret sauce to attract and retain A+ talent. Luckily, the company culture is the first place to look," said Lori Alford, COO and Co-founder, Avanti Senior Living. "There is no right or wrong culture, rather it can be a deciding factor for people when joining or leaving the company.
"With multi generations working in the communities, an evolving culture is a must. I look forward to learning from the other HealthTAC panelists as to what they are doing to create a dynamic company culture and sharing Avanti's," Alford said.
Josh Crisp, President, TLC Senior Living, and Vice President, Dominion Senior Living, believes we need to "Bridge the Gap" that exists between stakeholders in the healthcare delivery system.
"We must be intentional with our programming and design it in such a way that it isn't diluted by the time it reaches the front line teams such as care givers, dining teams, housekeepers, etc.," Crisp said.
"It's easy for us to get so caught up on the vision and mission, that we forget the delivery system…the team. So, by focusing on special programs to recruit for the mission, hire for the mission, on-board for the mission, and train for the mission, we will better position ourselves to fulfill our goals. I look forward to hearing other's ideas and stories at HealthTAC. Collaboration is key," he said.
Senior living providers and suppliers will be paired at a series of meetings during the first part of the week, which includes other educational sessions and group events.
A welcome reception and party on Wednesday night, March 22, kicks off the second part of the week, which features 14 educational sessions and a unique trade show.
Sessions providing CE credits include leadership topics such as these:
The View From The C-Suite
The Needs Of The Next Generation
How To Create The Right Culture
What's Driving Tomorrow's Leaders?
Recruiting Millennials For Retention
Other sessions cover more specific topics including these:
Design Trends Shaping Senior living
Assessing Advances in Dementia Care
Satisfying the Senior Palate
Driving Revenue Through Social Media
The Paradigm Shift In Short-term Rehab
HealthTAC represents an opportunity for senior living professionals to share ideas and solutions and learn from each other. The event is purposely designed as a more intimate setting for relationship building.
Among organizations represented at education sessions are Brookdale Senior Living, Brentwood, TN; Senior Lifestyle, Chicago; Premier Senior Living, New York, NY; Kindred Healthcare-The Greens, Lyndhurst, OH; Cathedral Village, a Philadelphia CCRC; Anthem Lakes, a new senior living community in Atlantic Beach, FL; Music and Memory; Evenglow, a Pontiac, IL, CCRC; Commonwealth Senior Living at Williamsburg; Senior Advocate, LLC, a senior living magazine, Virginia Beach, VA; Cedar Hills Senior Living, Cookeville, TN; Traditions Senior Living, LLC, Franklin, TN; Independent Healthcare Properties & Morning Pointe, Ooltewah, TN; Wake Robin, Shelburne, VT; Barrington Terrace of Naples, The Arbor Company, East Naples, FL; Carillon Assisted Living and K4 Connect, Raleigh, NC; Elder Care Alliance, Alameda, CA; Erickson Living at Tall Grass Creek, Overland Park, KS; The Crossings at Independence, Virginia Beach, VA; HeartLegacy LLC, Daphne, AL; Greenfield Senior Living, Inc., Falls Church, VA; Lansdowne Woods of Virginia, Lansdowne, VA; PinPoint Senior Living, Houston, TX; and Kindred Healthcare, Louisville, KY.
Education sessions and the trade show will run through Friday, March 24, but not overlapping so that HealthTAC attendees can attend both. Those exhibiting will represent a variety of goods and services from tableware to technology.
For information about HealthTAC, visit www.healthtac.com, or feel free to reach out to Senior Living News Associate Editor Cheryl Slavinsky here or 717-433-0406.