Bulatewicz Joins the Enso Village Team as Controller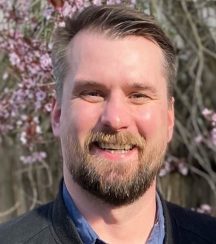 HEALDSBURG, CA — Enso Village, a Zen-inspired senior living community developed by The Kendal Corporation and the San Francisco Zen Center, have appointed Adam Bulatewicz as controller. He leads the finance and accounting department, and he will contribute to the design and maintenance of the internal controls process and accounting systems.
"Adam's professional experience in finance and operations, and his deep understanding of the accounting and finance world, positions him well for this role," Enso Village CEO Rosemary Jordan shared. "We are excited to welcome him to our growing team at Enso Village!"
ALSO: Enso Village Welcomes Evans as Inaugural Executive Chef
Bulatewicz is proficient in managing diverse finance, human resources, operations, and information technology teams, specializing in establishing financial and internal controls. His background includes working at Fortune 500 companies and start-ups. In his most recent role, Adam was a global finance director for a Los Angeles-based marketing and experiential agency.
"I'm inspired to join Enso Village, a community with an impressive roster of leaders and a quickly growing team," Bulatewicz said. "I believe my experience in local and global companies will serve me well as we welcome residents and staff from across the nation."
Enso Village is a life plan community currently under construction in Healdsburg (70 miles north of San Francisco), with a focus on mindful aging, the joys of nature, environmental stewardship, and healthy life choices for adults 60+. This approach incorporates mindfulness practice, compassionate action, and memento-moment awareness while in relationship with those being cared for. It is rooted in Buddhist practices of meditation and contemplation. At Enso Village, all medical and caregiving staff have been trained in the practice of contemplative care.
Founded on Quaker principles and guided by its values and practices, Kendal's operating affiliates provide independent living, assisted living, memory support, skilled nursing, and rehabilitation care in New Hampshire, New York, Massachusetts, Virginia, the Washington, D.C., metropolitan area, Illinois, Pennsylvania, and Ohio.
Enso Village is set to open this fall.
Credit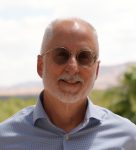 Jim Nelson
Editor
Jim Nelson is the Editor at Senior Living News, an online trade publication featuring curated news and exclusive feature stories on changes, trends, and thought leaders in the senior living industry. He has been a writer and editor for 30+ years, including several years as an editor and managing editor. Jim covers the senior living sector for SeniorLivingNews.com, distributes its e-newsletter, and moderates panel discussions for the company's HEALTHTAC events.