Integral Senior Living and Solstice Senior Living Shift Richy to National Director of Resident Engagement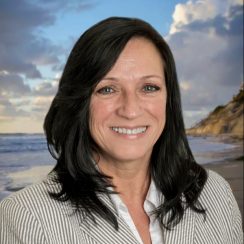 CARLSBAD, CA — Senior living community management firm Integral Senior Living and its affiliate, Solstice Senior Living, have announced a title change for Brenda Richy; she is now national director of resident engagement. Her previous role was national director of resident programming. This new emphasis on resident engagement demonstrates Solstice's and ISL's dedication to actively tackling the disparity between older adults' perceptions of health and wellness and the wide-ranging health benefits of senior living communities. Through a reenergized, strategic approach, Solstice and ISL are bridging this gap and redefining the narrative surrounding resident engagement in the senior living industry.
"Engagement is not just a part of our services; it's at the core of our residents' quality of life," said Collette Gray, president and CEO of Integral Senior Living and Solstice Senior Living. "Brenda's rich passion for seniors and immense leadership expertise have always been instrumental in ensuring that our residents enjoy a rich and fulfilling lifestyle. This title change acknowledges her pivotal role in our commitment to supporting resident engagement in every aspect."
Richy will continue to collaborate closely with each community in the Solstice and ISL portfolio.
ALSO: Integral Senior Living Promotes Blair to National VP of Operational Services and Solstice Senior Living Adds O'Dell as Regional Director of Sales and Marketing
"Being appointed as the national director of resident engagement at Solstice Senior Living and Integral Senior Living fills my heart with immense joy and purpose," Richy said. "This role represents not just a job but a true calling to elevate the lives of our beloved residents. Our new strategic vision in amplifying our Vibrant Life program's impact will help our residents build nurturing relationships with one another. I'm eagerly looking forward to ongoing collaboration with each of our communities in this reenergized role."
Integral Senior Living, headquartered in this Southern California seaside city, manages more than 100 senior living communities, including independent, assisted-living and memory-care communities in 25 states. ISL is founded on a care philosophy that fosters dignity and respect for residents and promotes their independence and individuality.
Solstice Senior Living is a joint venture of Integral Senior Living and NorthStar Healthcare Income, Inc., which manages 32 communities nationally.
Credit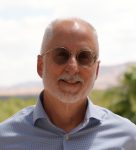 Jim Nelson
Editor
Jim Nelson is the Editor at Senior Living News, an online trade publication featuring curated news and exclusive feature stories on changes, trends, and thought leaders in the senior living industry. He has been a writer and editor for 30+ years, including several years as an editor and managing editor. Jim covers the senior living sector for SeniorLivingNews.com, distributes its e-newsletter, and moderates panel discussions for the company's HEALTHTAC events.