Late EPOCH Senior Living Founder Receives Lifetime Achievement Award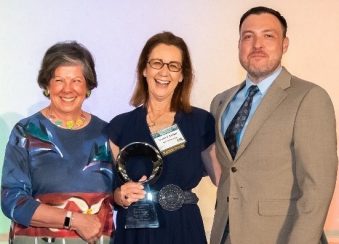 WALTHAM, MA — The Massachusetts Assisted Living Association (Mass-ALA) has honored the late president/CEO of EPOCH Senior Living, Laurence "Larry" Gerber, with its 2023 Lifetime Achievement Award. Gerber founded EPOCH Senior Living in 1997, and he served there until his passing this past March.
Gerber's wife and the current Chairperson of EPOCH Senior Living, Laurie Gerber, accepted the award on her husband's behalf. "Larry's mission, vision and life's work have improved the lives of countless seniors," Laurie told the crowd of senior living professionals. "He was a mentor to many, and a friend to even more. He was a dedicated husband, father, and loving grandfather."
Gerber, who was active in the senior living industry in New England for more than three decades, is considered a pioneer and trailblazer in the industry and he helped redefine the senior healthcare and assisted living industry in New England. Gerber worked with state and federal officials to positively impact legislation affecting senior living, he served as Board Chair of Mass-ALA, and as a member of the Board of Directors for the Massachusetts Senior Care Association and Hebrew SeniorLife.
ALSO: Bridges® By EPOCH at Westford Names Laushine Executive Director
Laurie noted that her husband's achievements were made possible by the incredible support system surrounding him, including the team members and leadership teams throughout the entire EPOCH Senior Living organization. "The dedicated employees who fill our Bridges® by EPOCH and Waterstone Senior Living communities and serve our residents and families with such care and compassion help make this possible — along with the leadership teams who are truly the best in the business," she said.
EPOCH Senior Living, based in this Boston suburb, has been serving the senior living in New England since 1997 and it currently operates 11 Bridges® by EPOCH communities and five Waterstone Senior Living communities throughout the Northeast.
Mass-ALA, a not-for-profit association, represents more than 245 certified assisted-living communities across the Commonwealth, providing information and education, and advocating on behalf of members and the older adults they serve.
Credit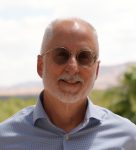 Jim Nelson
Editor
Jim Nelson is the Editor at Senior Living News, an online trade publication featuring curated news and exclusive feature stories on changes, trends, and thought leaders in the senior living industry. He has been a writer and editor for 30+ years, including several years as an editor and managing editor. Jim covers the senior living sector for SeniorLivingNews.com, distributes its e-newsletter, and moderates panel discussions for the company's HEALTHTAC events.