Messiah Lifeways Announces Two New Additions to Executive Leadership Team
Messiah Lifeways has announced that Kimberly Valvo, NHA, and Matthew Gallardo, are joining the organization's executive leadership team as of January 10, 2022 as Vice President of Health Services and Vice President of Resident & Client Services respectively.
"As we evaluated the possibilities of how to reorganize, we were excited to see the opportunity to promote established leaders from inside the organization," said Karl Brummer, President & CEO. "Having these key leaders take on these new roles will undoubtedly help Messiah Lifeways continue current operations while preparing us for future projects and growth opportunities. I am confident that both Kim and Matt will bring fresh ideas, energy, and insights to the team."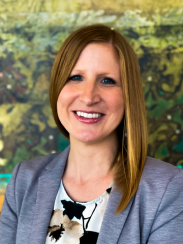 For the past four years, Kimberly Valvo has served as Executive Director of Resident Communities at Messiah Lifeways, and recently, as Nursing Home Administrator (NHA) as well. A graduate of Messiah University, Valvo holds a bachelor's degree in Human Development and Family Science with a concentration in Gerontology. She went on to earn her Nursing Home Administrator's license and has accumulated over 18 years of experience working with older adults in the senior living environment. Under Valvo's leadership, Messiah Lifeways at Messiah Village has been recognized repeatedly for excellence in senior living and long-term care by publications such as Newsweek, US News and World Report, and Harrisburg Magazine. In her new role as Vice President of Health Services, Valvo will oversee all levels of living in the continuum of care at Messiah Lifeways' resident communities, Messiah Village and Mount Joy Country Homes, which include Residential (Independent) Living, Personal Care, Short-term Rehabilitation, and Long-term Nursing Care.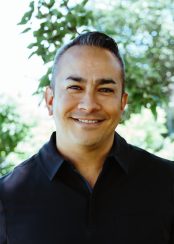 After 18 years at Messiah Lifeways, most recently as Senior Director of Community Engagement, Matthew Gallardo will now be overseeing Campus Services, Dining Services, and Enrichment Services in his new role as Vice President of Resident & Client Services. In addition to an impressive 23 years of experience in the senior living industry, Gallardo attended the University of Pittsburgh where he earned a Bachelor of Arts in Social Work with a minor in Psychology, and recently earned a mini-MBA in Healthcare from the University of Arizona Eller Executive Education Program. His years working with prospects and residents as they navigated the sales and admissions process have given Gallardo a deep understanding of operational trends and needs within senior living. This insight combined with his demonstrated leadership skills will help to support these departments as they continue to enhance and expand the services provided to residents and clients.
These promotions follow the departure of former Vice President of Operations, Kelli Mills, after 30 much-appreciated years with the organization.