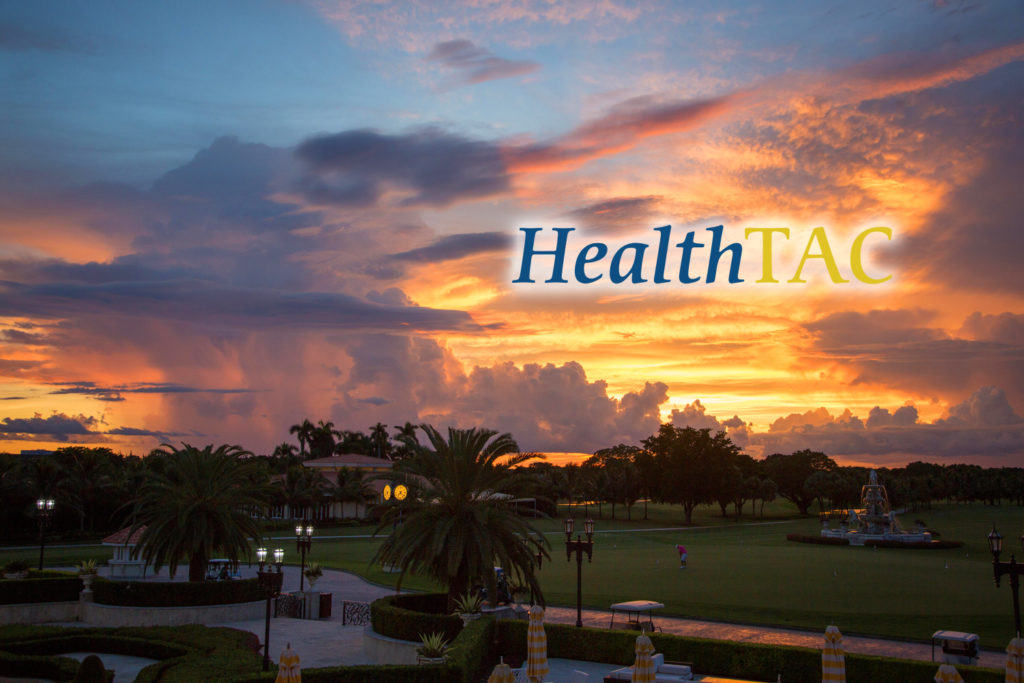 Relationship Building At Its Best
More than 150 top-level senior living executives and suppliers from as far away as Washington state and Canada attended the inaugural HealthTAC 2016 at the Trump National Doral Miami, Sept. 18-20.
HealthTAC provided an opportunity for attendees to meet in personalized one-on-one meetings, participate in "think-tank" lunch sessions, listen to industry leaders speak in a keynote and on discussion panels, and enjoy afternoon and evening activities with a purpose.
"As a supplier, I love the format as it gives quality time with key accounts in a casual setting and environment," said Keith Adams, VP, national accounts, Tuxton China Inc. "Every contact that we have from breakfast, lunch and dinner and private meetings allows us time to connect on a personal basis, as well as a professional level for understanding their needs or opportunities. Always time well spent."
An array of products and services—fine art, electric mirrors, flooring, wall coverings, fabrics, food, cleaning, appliances, furniture, career apparel, porcelain and china, software, accessible shower systems, bedding and things to protect it, commercial satellite TV and more—were offered for decision-makers, construction, designers and purchasing companies.
"The best part about this format is that nobody has their card out, so the feeling is that you're having real transparent conversations without selling like a typical trade show would be, and three minutes later, if you quizzed someone, they wouldn't know who you were," said Thomas Messina, VP of Key Accounts, Bauscher Hepp, Inc.
Jamie Thorn, national sales manager, Forbo Flooring, agreed. "I do a lot of one-on-ones, but I'm meeting with the same people over and over," he said. "With this event, I met new people with new ways to grow my business."
Buyers found value in the vendor meetings, even if they weren't in the market for a particular product at this time.
"My background is hospitality, and I'm an interior designer by trade. I thought HealthTAC was wonderful, and I like the speed dating concept," said Erica Zitron, project designer, Senior Lifestyle.
"My meetings with vendors were great. They were actively people I would buy from. The intermingling and who I've met has been wonderful. The contacts I made with vendors I can use and build upon that. It's all about building relationships," she said.
Gerry Stryker, CEO, John Knox Village, agreed. "This was real relationship building. I can't remember when I took two days out of my schedule of running my business."
"The vendors are good, especially as things are moving to such high-end in nursing homes. Sometimes you have your own vendors in your community. I wish I had known about some of these things when we were building our last two facilities," said Dr. Sapna Dhawan, president, The Lantern Group, who produces unique memory care community designs.
Keynote speaker Nicholas Webb, senior partner at Lassen Scientific, Inc., and international best-selling author of books including The Innovation Playbook, The Digital Innovation Playbook and What Customers Crave, talked about the importance of "owning" relationships with residents and caregivers and partnering with vendors and their technologies and solutions to engineer perfect customer experiences.
"Owning that patient relationship and a caregiver relationship is absolutely your secret sauce. But also in order to do that, you have to recognize one very painful reality," said Webb. "Everybody in this room is an Internet entrepreneur. As an Internet company, you're either good or you're sucky. If you're good, you get to win. This is how patients and caregivers are deciding to choose you.
"You have to understand that research moment that people are looking for. Thirty-percent of your business and growth is being digitally deflected, meaning people are not finding you, and when they do find you, they're not finding relevant data or they're not finding immersion or other natural stuff we need digitally to turn that researcher into customer."
Webb also led a think-tank session where attendee teams worked the "What Customers Crave Journey Map" and developed pre-touch, first-touch, core-touch, last-touch and in-touch charts, including what customers love and hate, recognizing differences between different family members often making decisions regarding assisted living, including mom, dad and daughters of different ages.
Panelists including Gerry Stryker, CEO, John Knox Village, and Jean Nesian, CIO, The Lantern Group discussed "Workforce Development: Recruiting, Training and Retaining Our Most Valuable Resource."
Those discussing "The Evolution of Aging Services" included Stephen Bowman, president, Peregrine Senior Living; Dr. Sapna Dhawan, president, The Lantern Group; Janice Pearce, executive director/administrator, Springbrook Rehab, a Principle Long Term Care Community; and Matt Baccala, vp of purchasing, Fundamental Administrative Services, LLC.
More more information about HealthTAC visit www.healthtac.com
Credit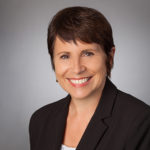 Cheryl Slavinsky
Editor
As editor of Senior Living News, Cheryl curates the news and writes a weekly feature story. She also plans the education portion of the HealthTAC events produced by Senior Living News and moderates the executive panel discussions. Cheryl has consulted with senior living clients for more than 20 years and served as senior public relations strategist for Varsity, a marketing and sales consulting agency focused on occupancy for retirement, assisted living and continuing care retirement communities (CCRCs)/Life Plan communities, and more. She previously managed national media relations as Rite Aid's director of public relations.