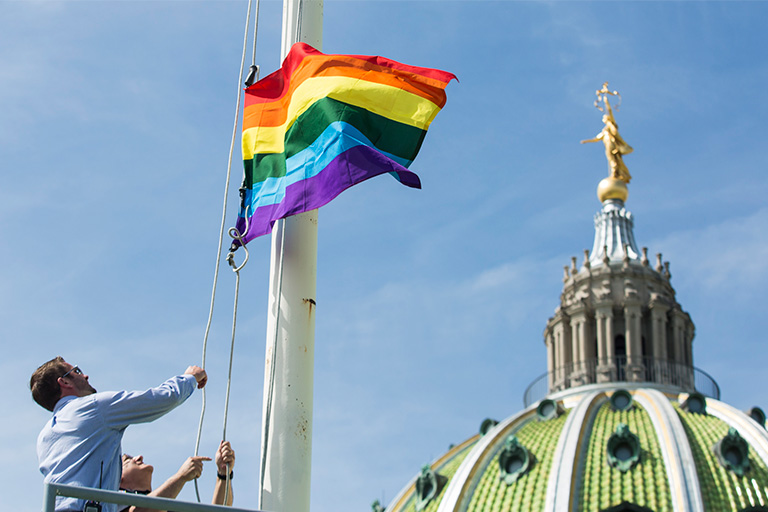 The Importance Of Inclusion
The issue of inclusion and training staff and leadership on how retirement communities can better understand Lesbian, Gay, Bisexual and Transgender (LGBT) residents and be more welcoming of all received a boost of awareness in recent months. Lawsuits filed by senior women who claim to have been mistreated because of their sexual orientation by two different retirement communities resulted in major national news stories.
A St. Louis faith-based, not-for-profit senior living community allegedly denied housing to a married lesbian couple because of the couple's sexual orientation. The couple—Mary Walsh, 72, and Bev Nance, 68—filed a lawsuit against the community and its parent company in July, saying the community's policy denying housing to same-sex couples violates the Fair Housing Act and the Missouri Human Rights Act.
"This issue is absolutely a moral problem in the national landscape, and it's also a very significant opportunity," said Russell Mast, executive director of Rydal Park, a retirement community in Jenkintown, PA. "We're communities. It's an opportunity to do community better, be community better and grow the business. What happened in St. Louis could happen to countless communities, and they would not be ready, have outdated policies and would not be able to support the admission of LGBT couples."
LGBT older adults are generally more likely to live alone and less likely to have children. Many suffer from isolation and depression. Because many have no children or other family members to care for them, they are especially vulnerable to abuse or neglect in long-term care.
Bullying by other residents and differential treatment from staff was highlighted when Marsha Wetzel, 70, sued her Illinois community in August for failing to do anything about the harassment and discrimination she claims she endured from other residents who targeted her because she is a lesbian.
"As someone who practically lives in this environment, and I think for a lot of people, this is a significant problem and unfortunately probably happens on a regular basis throughout the country," said Mast. "A lot of times, LGBT-identifying people never make it through the doors of those communities because they don't feel welcome or once something like that happens, they are hesitant to talk about it. These women decided to do something about it."
A March 2018 AARP Maintaining Dignity Survey showed 88 percent of LGBT adults are concerned they will have to hide their identity in order to have access to suitable housing as they age. Recent publicity also boosted awareness of SAGE, a national advocacy group for older LGBT people offering a wealth of information and resources. Its SAGECare program provides LGBT competency training and consulting on LGBT aging issues to service providers and offers a national credential to highlight the percentage of staff trained.
Mast has wanted to pursue SAGE certification for Rydal Park for several years, and the flagship community for Presby's Inspired Life has started the process to engage SAGE to do the training.
With required preliminary information already provided to SAGE, training to start the certification journey will begin in early 2019, potentially then rolling out across Presby's Inspired Life system—unique in that it has 40 communities in the Philadelphia area offering a range of retirement living experiences. Many are small affordable housing communities.
"Because our communities are in almost every neighborhood in Philadelphia and surrounding area, it's a great opportunity for us," said Mast. "By pursuing this kind of certification over time, we can have a real impact. Rather than just having LGBT-exclusive housing, we want to make all our housing LGBT-friendly and make sure that existing communities are doing this work and welcoming of all people."
SAGE training consists of a four-hour session for the leadership team and hour-long training for all team members. Mast has asked for something that allows residents to be engaged in the process.
"Part of making a community welcoming is how residents react to each other," said Mast. Rydal Park started a Diversity and Inclusion Council a year ago that's comprised of residents, team members and leaders. The group has already been having the conversation about inclusion and other topics, and working on the welcoming of LGBT folk.
Training also helps everyone be sensitive to friends and relatives of LGBT residents, as well as other staff. Things as simple as asking someone about the significant others in their life rather than a husband, wife or even family, make a difference.
"For me, this is both personal and professional," Mast added. "I hope other senior living providers will take a close look at this issue and this opportunity and see that being inclusive is not only morally the right thing to do, but that it makes good business sense, too. I think we have to do this. It's something we need to pay attention to."
SAGE has provided certification to 330 organizations nationwide. Only two retirement communities in the Philadelphia area have earned the official LGBT-friendly SAGE certification, both at the platinum level, SAGE's highest award—Wesley Enhanced Living at Stapley and The Watermark at Logan Square, whose parent company Watermark Retirement Communities aims to continue training all 52 of its communities.
Asbury Methodist Village became the first retirement community in the Washington, D.C., area to be certified—first as bronze in July and recently at platinum-level, indicating that 80 percent or more of all staff have been trained.
Wesley Enhanced Living at Stapley Executive Director Ken Beiler sits with Mast on the board of VOICE—Voice of Inspired Change for Elders. "I have friends who are in this category, two in particular who are aging, and I wonder what's going to happen with them," he said. "This really fit into my personal mission to make life better for folks going into a nursing home environment. I took it on to try to create a change. Based on our values and mission, it seemed like the right thing to do."
Len Weiser, president and CEO of White Horse Village in Newtown Square, PA, for just nine months, was impressed during his hiring interviews that included several residents talking about the sense of community and wanting to maintain that. Speaking with an all-Caucasian group, he recalls they wanted to be more diverse, and they know they are of a certain means that others may not be and what could be done elsewhere?
"It's in our DNA, in our bones, to be a community," said Weiser, who was first introduced to the community at a wine and cheese event. "The president of the resident council was standing arm in arm with her wife. That's the first I've seen in this industry, and there are openly gay couples in the community that I'm aware of."
While not yet pursuing SAGE certification, the community is in a strategic long-term planning process that involves forming a diversity group, how to serve the LGBT population and others, and how to sensitize the team to LGBT issues.
"I know now that there are a group of people who are not feeling the same way. We have to hear their stories, understand where they are coming from," Weiser said. "Take away the LGBT topic. One of the things I've been trying to champion is culture change. … Culture change for me is about honoring and validating and empowering people to live lives that are full of growth and learning, and they're engaged—the residents, those we serve, but also our team members.
"I think when you create an environment of trust and relationships and people feel validated, some of these things that are nuances and roadblocks—while there are still going to be those roadblocks because you still have your own perceived experiences—then these conversations are easier to have," Weiser explained.
He has been talking with local senators and a local church to see what their needs may be regarding the LGBT population. He recently met with a staff member in the office of Senator Robert P. Casey, who authored the Elder Pride Act.
While there's a wide economic spectrum among the LGBT population, Weiser agrees with Mast and Beiler that welcoming LGBT older adults makes good fiscal sense.
"Many are looking for a welcoming and affirming senior living community at a time when competition is stiff and only going to get more challenging," said Mast.
Weiser added, "If you go to the thought process of money, you have potentially a population that doesn't have children, folks who were working professionals, they have the funds, and they don't have their resources divided among family members. Russ is right. We need occupancy. Why would you turn down an opportunity, for one to do the right thing, but also to have revenue coming in?"
Credit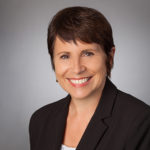 Cheryl Slavinsky
Editor
As editor of Senior Living News, Cheryl curates the news and writes a weekly feature story. She also plans the education portion of the HealthTAC events produced by Senior Living News and moderates the executive panel discussions. Cheryl has consulted with senior living clients for more than 20 years and served as senior public relations strategist for Varsity, a marketing and sales consulting agency focused on occupancy for retirement, assisted living and continuing care retirement communities (CCRCs)/Life Plan communities, and more. She previously managed national media relations as Rite Aid's director of public relations.